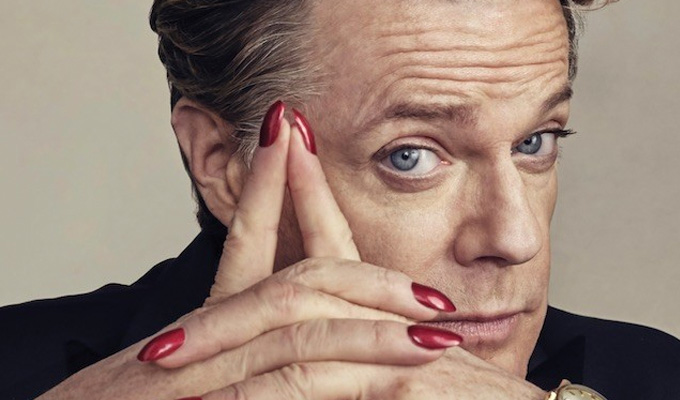 Eddie Izzard's new bid to join Labour's ruling body
Eddie Izzard is standing for election to Labour Party's national executive committee.
It is the second time he has tried to join the party's governing body, having failed in his attempt last year.
But Jeremy Corbyn announced three new places on the executive at the autumn conference, opening the door for Izzard's new bid.
The comedian is standing on a platform to increase diversity in the party.
Announcing his candidacy in the The Guardian, he said Labour needs to 'do more to increase involvement from a range of groups that I don't feel are represented enough in our party. That includes those from LGBT, disabled and ethnic minority backgrounds, as well as those who have suffered from mental health issues. Gender equality and increasing working-class participation is also vital.'
The new members of the NEC will be elected by constituency parties, with the votes expected to be won by Corbyn supporters.
Izzard added: 'I've tried to give a voice to those who don't have one and to be an activist for the political party I believe has the best and strongest values, which will mean we can end poverty and move forward positively as a society and a country.'
In 2016, the comedian came eighth in the NEC ballot, gaining 71,000 votes. He said he was disappointed but was 'in this for the long haul'.
The comedian has campaigned for Labour in 100 constituencies in the last four general elections, and has previously signalled his intent to stand for Labour either as London Mayor or as an MEP - although the latter will be impossible post-Brexit.
Published: 24 Oct 2017
What do you think?