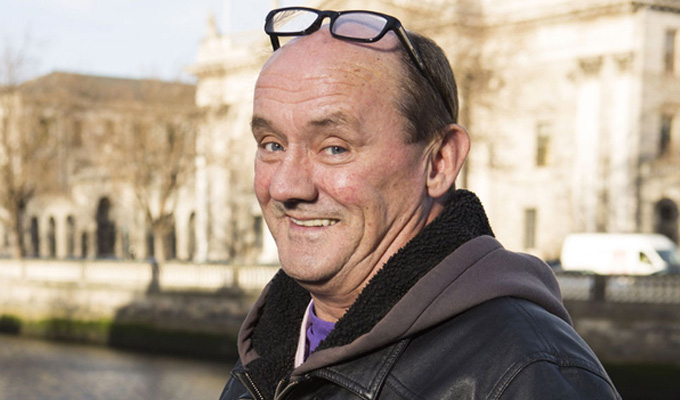 'I thought I was a goner'
Brendan O'Carroll has told of how he was rushed to hospital after a day filming Mrs Brown's Boys, thinking he was having a heart attack.
The comedian said 'I thought I was a goner' after he woke in the night feeling very unwell.
He asked his wife Jenny – who plays his daughter Cathy Brown in the show – to call an ambulance to the apartment hotel in Glasgow where they were staying while filming the Christmas special of BBC One sitcom.
'At about 2am I had to wake Jenny up. I said to her, "You should call an ambulance I think I'm having a heart attack.",' he recalled.
They went down to the street to meet the medics, and he said: 'When Jenny and I were in the lift we were still on to 999. The guy was giving her instructions: he told her to put her hand on my tonsil, to count my heartbeat, saying: "If he falls, put him on his side..
'It was all going on. I had the fright of my life and I thought I was a goner.'
But the illness was actually a 'very violent' bug.
'When I got in the ambulance they did the tests and said "Well it is not your heart '",' the 62-year-old told Ryan Tubridy on The Late Late show in Ireland.
'The minute he said that, I vomited. I vomited it out for 12 hours. I couldn't have eaten what I threw up.'
A spokeswoman for the actor said he is now feeling 'tip-top'.
Published: 18 Oct 2017
What do you think?