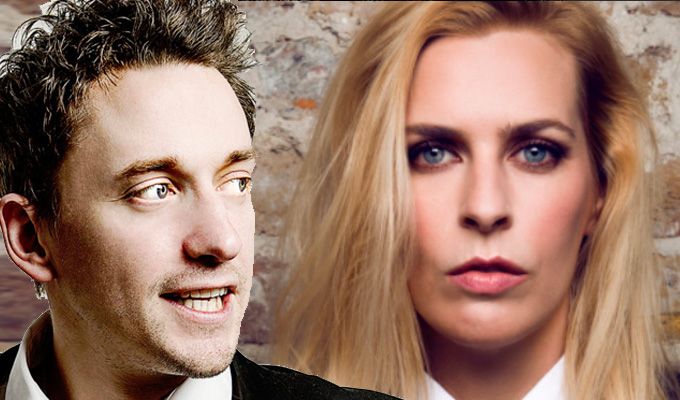 Sara Pascoe hits the West End
Sara Pascoe is to play London's West End.
Her latest stand-up show LadsLadsLads is to transfer to Wyndham's Theatre for six nights from January 15.
It was inspired by her break-up from fellow comedian John Robins, whose version of events won him shared honours in the Edinburgh Comedy Awards.
And by pure coincidence, he announced extra dates on his 2018 UK tour of The Darkness of Robins at the same time as Pascoe's West End run was announced.
Robins said: 'To take a show like this, which is at heart quite personal and intimate, to some of the best rooms in the country is a real challenge and I cannot wait! This show is the result of a strange and transformative year, and it means a great deal that people want to come and see it.
'Especially touching have been the responses from both men and women who saw themselves in the frustrations and self-reproach the show explores, and most importantly found themselves laughing at a man in his darkest hour. I hope everyone that sees it finds some motivation to view their own moments of darkness in a brighter, more forgiving way.'
While Robins dwelt on the emotional punch of the break-up, Pascoe's show is about her efforts to become happy as a singleton.
Tickets for Pascoe's show – described as her 'most honest, heartfelt and personal' go on sale at 10am tomorrow; those for Robins's tour from Friday.
Published: 11 Oct 2017
What do you think?