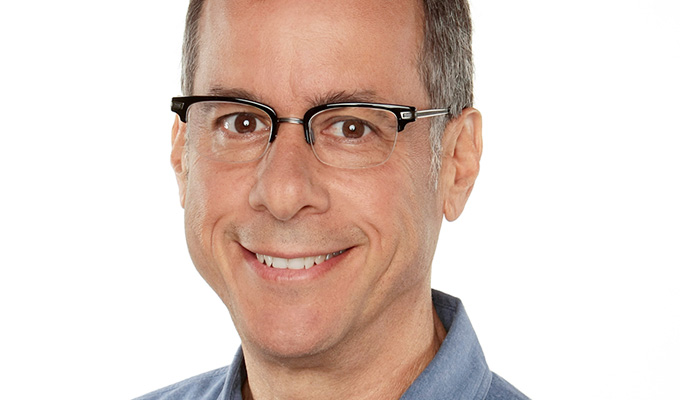 A British Daily Show would be 'too expensive'
A British version of the Daily Show would probably too expensive to be viable, the head of America's Comedy Central has said.
But Kent Alterman did hint that a similar programme 'definitely represents an opportunity' for the company in the UK.
The Daily Show with Trevor Noah is a cornerstone of the American network, which also has other late-night offerings such as The Jim Jefferies Show – but regular topical shows have never taken off in the UK.
Alterman made his comments in an interview with Jimmy Carr at the Edinburgh TV festival last night – where the comic put himself forward for any late-night hosting gigs going.
The network president revealed he has received 'an onslaught' of pitches for shows about Donald Trump since his election, 'from animated to fake reality to scripted'. But he said he greenlit only one, The President Show with Trump impersonator Anthony Atamanuik.
Alterman added that the show he most wanted to find was 'an animated show that can live in the shadow of South Park, the ultimate expression of a great comedy show.'
He said the cartoon often landed him In troubled, but he stood by creators Trey Parker and Matt Stone. saying: 'We're not in the business of censoring people, we're in the business of empowering people. As much as comedy can be fun and frivolous, it serves a really important service.'
Alterman also said his job was to find the point of view of the best talent and find 'the purest, most unfiltered way to get that across.'
He said the current shows which he wished he'd secured for Comedy Central were Aziz Ansari's Master Of None, all Louis CK's output and; Silicon Valley as 'that works with a lot of talent that are in our family'.
Alterman also spoke about what changes he has made while at the helm of the network, including allowing shows to run for longer before deciding whether to cancel or to continue them.
'We had fallen into the trap of trying to find lightning in a bottle, in the vapours of Dave Chapelle,' he said. 'We had a tradition of "one and done" – do a single series, then move on to the next. We had to change that. It can take time for a show to connect.'
Alterman also added more female voices to the channel, whose viewers fit a young, male demographic.
He said: 'There wasn't much female-driven comedy. There was the feeling that everything had to be male driven for our young male audience and I pushed against that because I felt funny is funny, regardless of gender or ethnicity.
'It started with Amy Schumer and continued with Broad City. We've gone beyond thinking "is this male/female/black/Hispanic… whatever?" With Amy, we didn't think about seeking a female comic. We thought she is so funny and has so much to say, and would appeal to our audience and maybe bring a new audience in.'
He also spoke about replacing Jon Stewart after he quit the Daily Show, saying: 'If our mission was to find a younger version of Jon we would fail at the outset. We were through in our search and explored every possibility.'
When Noah was first announced he said the reaction was 'what a bold fresh idea' – but 'then people starting uncovering his Twitter history and found jokes that they didn't like and then the whole narrative shifted. The mainstream media were very hostile.
'We love to rush to judgement on something before it even exists. And Trevor was adversely judged for doing this job – and he'd never done it.'
But he said the criticism 'lowered the bar', meaning expectations were lower when Noah did start, and is allowing him to exceed them.
Alterman also said online content was a new way of finding talent but that he was 'not swayed' purely by the numbers comedians attracted online 'otherwise we would have done shows with talking oranges and cats'.
'We meet them and find out what their brains are like as producers,' he said. 'What's their work ethic like, What's their vision? That's the key to longevity.'
Published: 25 Aug 2017
Recent News
What do you think?