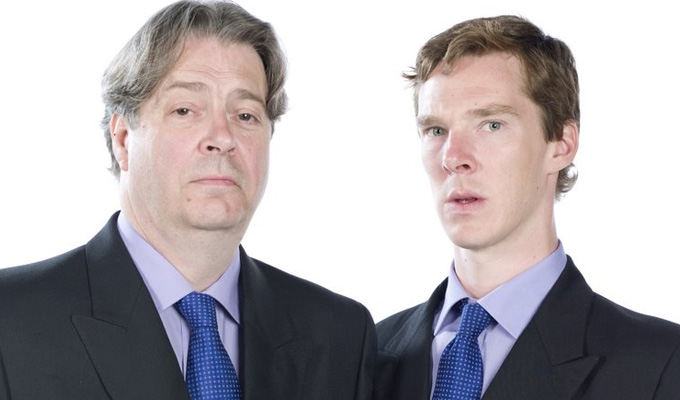 Cumberbatch: I'd love to make more Cabin Pressure
He may be a massive star these days, but Benedict Cumberbatch says he'd love to make more episodes of Radio 4 sitcom Cabin Pressure.
'It was really good fun,' he told an audience at London's Film and Comic Con. 'I miss it. I had great fun working on that.'
Cumberbatch was cast in the show when it began in 2008, playing a pilot called Martin who flew for a tiny airline. And he said: 'There was never an episode that I didn't enjoy... and that rapport you build with the audience is brilliant, you can't beat that.'
A total of 27 episodes were written by John Finnemore, each one titled after a city starting with a different letter of the alphabet, with the final special, Zurich, a two-parter.
Cumberbatch mused: 'If John Finnemore was up for it, we could always start the alphabet again.'
And he said the speed of recording meant it would be relatively easy to fit into his schedule.
'To do it all from reading to rehearsals to performance - in one afternoon sometimes, never mind a day - was great and I miss it.'
But despite the Doctor Strange star's comments, reported in the Radio Times, Finnemore was a little cooler about the idea.
He posted on Twitter: 'Had some lovely tweets about that Radio Times CP story, and... never say never. But it seems a shame to unpick the nice neat ending...
'I always thought the first ending of Only Fools And Horses was the best, for instance. But yes, I certainly miss those lovely recordings, and it's nice to hear I'm not alone in that!'
The final episode ran in 2014, with a record 22,000 fans applying for the few hundred tickets available for the recording.
The show also featured Roger Allam (pictured above with Cumberbatch) as fellow pilot Douglas, Stephanie Cole as airline owner Carolyn, and Finnemore as air steward Arthur.
Published: 30 Jul 2017
What do you think?