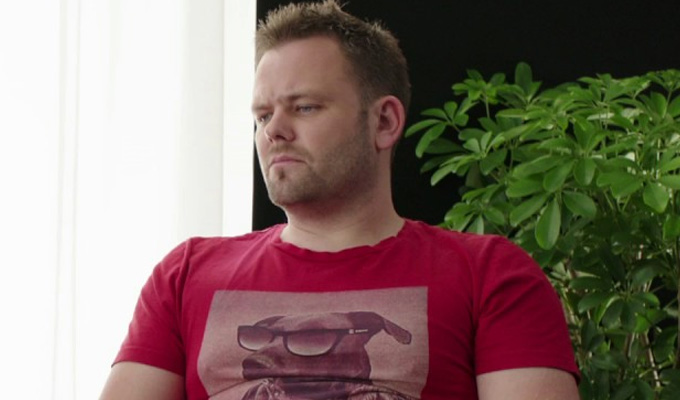 'Unromantic comedy' starts shooting in London
A new movie which claims to 'reinvent the rom-com' starts shooting in London next week.
The Revenger: An Unromantic Comedy, written and directed by Mark Murphy, tells of how one man's quest for love turns to retribution when his wife-to-be attempts to take him for all he's worth.
Murphy, pictured, previously made The Comedian's Guide To Survival, starring James Buckley and based on stand-up James Mullinger's experiences on the comedy circuit.
He said: 'I'm literally bursting with excitement for this film, it's going to get messy. Right from the rehearsals, it's clear that we've got an awesome and hilarious cast; the potential here is spectacular. I'm raring to go.'
The Revenger stars Robert Kazinsky, who played Sean Slater in EastEnders, and Samantha Barks who was Éponine in the film version of Les Miserables.
TV comedy regular Tony Way plays the best friend of Kazinsky's lead character, a tech entrepreneur Mark, and together they embark on 'a spree of hilarious antics', subjecting Connie (Barks) to a series of pranks to see just how far she will go to get her hands on his impending £20 million fortune.
Kazinsky said: 'I'm very excited to be working at home in the UK for the first time in a decade and on a project that excites me. The Revenger is a twist on modern romantic comedies and I can't wait to jump into it.'
Barks added: 'Connie is a great character and right at the heart of many of the jokes in this story. It's my first comedic film and I am so excited to get started with the team."'
Former Only Way Is Essex star Amy Childs has a part in the film, and was yesterday snapped by MailOnline taking her daughter Polly to a script meeting.
Published: 29 Jun 2017
Recent News
What do you think?