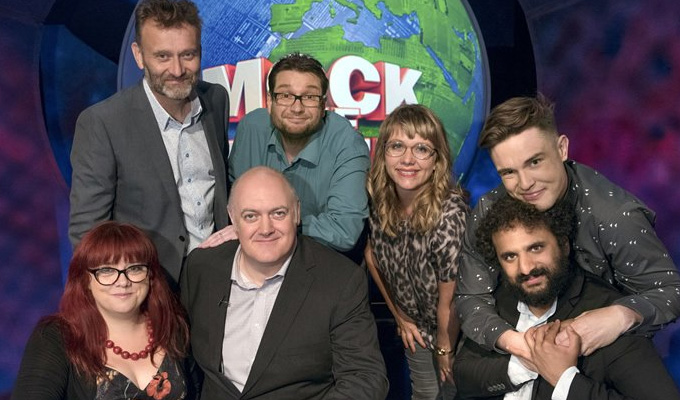 Welcome to the 20th Century! Mock The Week features two women
Mock The Week quietly achieved a milestone last night – its first episode with TWO female comedians.
Both Angela Barnes and Kerry Godiman appeared on the show, the first time there has been two women panelists in the show's 162-episode, 12-year history.
And the feat is due to be repeated again in two weeks' time when Barnes and Sara Pascoe are scheduled to be on the programme.
The show has a reputation for being male dominated, but in 2014, the BBC head of television Danny Cohen made the public vow that there would be at least one woman on every panel show – leading to accusations any female comic would then be accused of only getting her place because of tokenism.
Yet it has taken more than three years to break Mock The Week's duck. Now how long until parity...?
Last night's show also featured Hugh Dennis, Ed Gamble, Nish Kumar and Gary Delaney.
Here they are listing unlikely things to hear on the radio:
Published: 23 Jun 2017
What do you think?