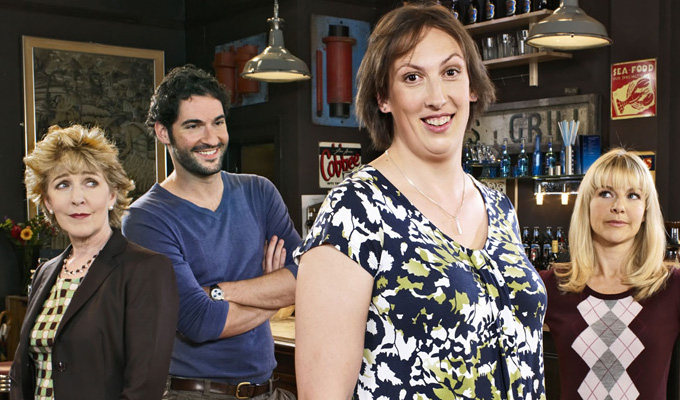 Audiences still crave traditional sitcom
Despite the expansion of more narrative comedies, audiences still crave the familiarity of 'traditional' sitcoms, new research has found.
The finding comes from the first study of screen comedy audiences focused on social media.
Dr Inger-Lise Kalviknes Bore, a senior media lecturer at Birmingham City University, studied the online responses to three comedies: Miranda, Gavin and Stacey and Everybody Hates Chris.
And she found that the US sitcom was praised because it 'appealed to everyone in the family' while those who did not like Gavin and Stacey anti-fans were 'frustrated' at the way they felt classic studio sitcoms were being sidelined as old-fashioned'.
She wrote: 'I identified a focus on traditional sitcom. Everybody Hates Chris reviewers wanted a sitcom that they could enjoy together as a family. Miranda fans expressed delight at a multi-camera sitcom that foregrounds jokes and slapstick. And Gavin and Stacey anti-fans were frustrated that "classic" sitcoms were being reframed as "old-fashioned" and replaced by "narrative comedy".'
Dr Bore, right. studied customer reviews on Amazon, and viewer posts on both a general entertainment website and a comedy-specific one.
And she told Chortle that she found the Amazon reviews of Everybody Hates Chris interesting because buyers wanted to watch it with their kids or grandkids. 'There is an assumption that people don't do that anymore, because of niche programming, time-shifting, place-shifting and so on,' she said. 'But here, DVDs became a way for grandparents and parents to fit family viewing into their schedules.'
'Responses to Miranda were quite polarised. There was a general sense that it was a "traditional" sitcom, but whereas the fans found that "refreshing" and suggested that this made it stand out among contemporary sitcoms, anti-fans argued that it was "outdated" and that viewers now "expect more". There were also viewers who saw Miranda as a guilty pleasure, and almost apologised for enjoying it.
'So I think there was a perception among these viewers that Miranda was going against sitcom trends, and that we are "supposed" to prefer more "highbrow", complex and stylistically innovative sitcoms.
'The discussion about Gavin & Stacey focused on whether the show has enough jokes to be defined as a sitcom. Whereas some viewers really enjoyed feeling invested in the characters and their relationships, others argued that the lack of jokes suggested that the writers just weren't able to make a "real" sitcom.
'Some also expressed frustration with the trend towards narrative comedy, because these shows were seen to require less comic skill than "traditional" sitcoms.'
Dr Bore is publishing her findings in a new book Screen Comedy and Online Audiences, which will be published next week.
It considers other issues relating to comedy, especially what she sees as the marginalisation of women, saying a 'masculine normativity prevails the genre'.
The book is a decidedly academic tome. For example, on Parks And Recreation Dr Bore concludes: 'Reflecting on the affective registers produced through these patterns of resonance, I emphasised the circulation of compound affective responses that positioned characters as laughable while simultaneously valorising them.'
The book is being launched at an academic seminar at Birmingham City University today, which includes a discussion on representations of Amy Schumer on social media site Pinterest.
Published: 31 May 2017
What do you think?