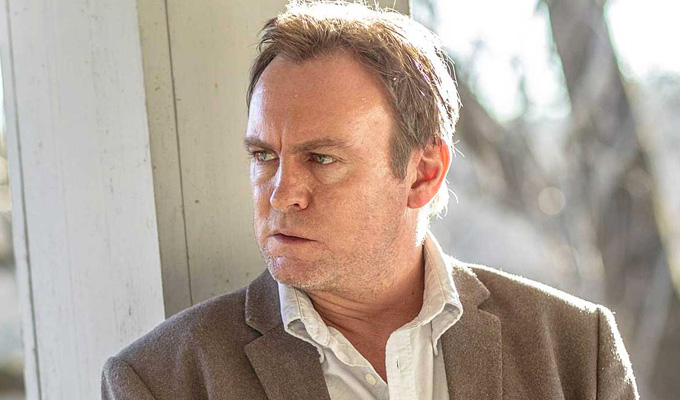 Philip Glenister to star in new Sky comedy-drama
Life on Mars actor Philip Glenister is to star in a major transatlantic comedy-drama for Sky.
Filming has begun on Living The Dream, about a British family that buys a trailer park in Florida.
The production also features three famous, yet-to-be-revealed US actors Chortle understands, alongside Starlings's Lesley Sharp and Man About The House's Paula Wilcox.
Living The Dream is made by Big Talk, which previously created You, Me and The Apocalypse for Sky, pairing British actors Mat Baynton, Pauline Quirke, Patterson Joseph and Joel Fry with US sitcom stars Rob Lowe, Jenna Fischer and Megan Mullally.
The company have also co-produced the upcoming bigamy comedy Bliss for the broadcaster with Sharon Horgan's Merman Films, starring Stephen Mangan and Heather Graham.
The six, hour-long episodes of Living The Dream were written by writer-actor Mick Ford with Simon Curtis and Jacquetta May. The series is directed by Apocalypse's Saul Metzstein and Philippa Lowthorpe and will also be aired by a currently-undisclosed US broadcaster.
Glenister, Wilcox and Sharp filmed the family's departure in Saddleworth, Greater Manchester this week, while shooting on the US scenes have been under way since April in Savannah, Georgia.
Glenister's US profile has risen considerably recently with his lead role as the demon hunter Reverend John Anderson in Walking Dead creator Robert Kirkman's supernatural horror, Outcast, which airs on Fox in the UK.
The actor told ITV's This Morning today: 'Me agent phoned me up when I was in the States finishing off Outcast, she said, "Sky want you to do this new series, six-parter, guess where it's filming?"
'I thought it'd be Manchester because I shoot a lot in Manchester. And she went: "Savannah". I went: "What?" "Georgia, yeah, it's about a British family that go over to Florida and buy a trailer park and run a trailer park.'
He joked to the Mirror on April Fool's Day that he was retiring because 'I've had enough of the showbiz lifestyle - I fell in love with the US while I was filming Outcast. I'm giving up on the acting lark and investing all of my hard-earned money in a trailer park in Florida.
'The weather's lovely, there are plenty of great golf courses around and I can't wait to get out there. I haven't told the wife yet, but I'm sure she'll be fine about it.'
- by Jay Richardson
Published: 17 May 2017
Recent News
What do you think?