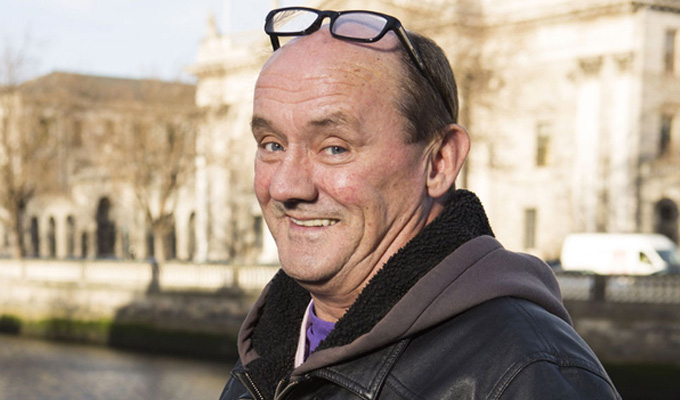 Mrs Brown takes on Donald Trump
He is the divisive President, ripping up American liberal values as he wages a bitter fight with established experts and the mainstream media.
Now British TV has chosen which political heavyweight will expose the full impact of Donald Trump's tumultuous leadership: Mrs Brown.
Brendan O'Carroll, the man behind the wig, has revealed that he is in talks to film a documentary about how the new regime has affected American families
He has been asked to tour the Mid West, and says he's trying to find the time to fit the filming into his scheduled.
O'Carroll told the Sunday People: 'It would be Brendan O'Carroll Trumps The USA. I've been asked to look at the first six months of Donald Trump's presidency and to go into Kentucky, Ohio and Indiana and to see what kind of effect he's had.'
However, it is not the first time O'Carroll has tackled a serious subject. Last year, he fronted BBC2 the documentary My Family At War, about his relatives' involvement in the Easter Rising of 1916.
O'Carroll is currently preparing a new Mrs Brown's Boys tour and working on a new Saturday-night primetime variety show called All Round to Mrs Brown's.
And he added that he as another project in the pipeline, too, but kept his cards close to his chest, saying only: 'We're working on a new programme altogether, same cast but a different type of show.'
Published: 30 Jan 2017
What do you think?