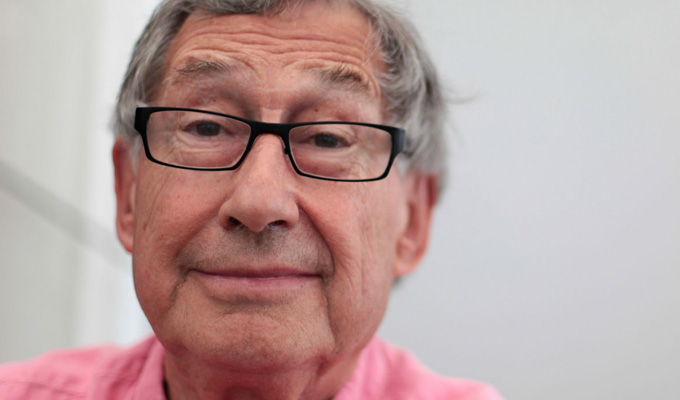 Entries open for comedy writing contest
Entries have opened for the first comedy writing award set up in honour of Reggie Perrin creator David Nobbs.
Comedy producers, performers and friends of the writer contributed to a memorial trust. which is now offering a £500 first prize to the winner of this competition.
It is aimed at those early in their writing career, but entrants must be able to provide at least one broadcast credit for their written material.
They also need to accompany their entry with a 500-word 'statement of intent, describing their writing career goals.
Judges will include comedians Marcus Brigstocke and Josie Long, and Sky's former head of comedy, turned independent producer, Lucy Lumsden.
Journalist Mary O'Hara, who chairs the trust, said: 'Getting a foothold as a writer be it in sketch, book writing or sitcom, can be tough so we've decided to try to help those starting out. We're running a competition in David's name and will award a modest bursary that could help winners set aside some precious hours for writing.'
The Trust is supported by Barry Cryer and Michael Palin, who said: 'I knew David Nobbs from the very earliest days when we were both struggling comedy writers.
'Throughout my subsequent career David was extraordinarily helpful and supportive. I'm delighted, through his name, to continue his help and support for new writing talent.'
Nobbs's widow Susan added: 'I know that awarding a bursary to new writers, as a support at the beginning of their chosen career would have definitely appealed to David."
Entrants must submit the first ten pages of a half hour radio or television sitcom pilot script or four three-minute comedy sketches. Details of how to enter are here.
The winner will be announced at the Craft of Comedy event in Llandudno on April 1.
Published: 1 Jan 2017
What do you think?