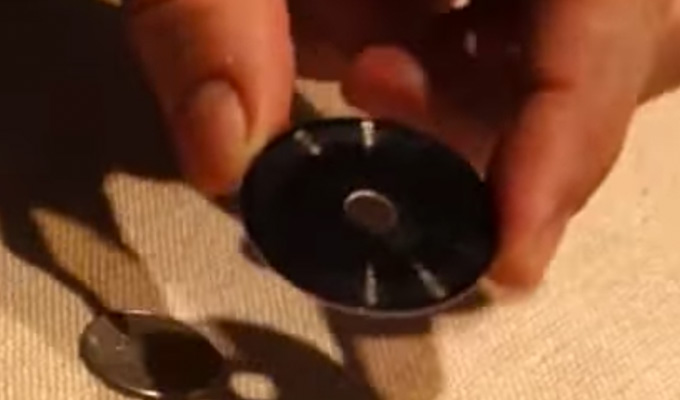 Comedy record sets a comedy record
The world's smallest comedy album has been created – just an inch and a half (40mm) in diameter.
Each side plays for just ten seconds, allowing the feedline on the A side and the punchline on the reverse.
The gimmick was the brainchild of American comedian Jason Klamm, of the podcast Dan & Jay's Comedy Hour, and vinyl expert Mike Dixon
On a video showing their creation, below, Klamm says: 'I've been trying for years to create the smallest comedy album in the world but I've failed miserably because I don't cut records. '
Dixon, of Mobile Vinyl Recorders, added: 'I do cut records and I like weird projects, so we got together to make the world's smallest comedy album.'
It requires a custom turntable and plinth to play, and Klamm admits it's a 'really dumb joke'.
Guinness World Records have declined to add a new category for the disc, but Klumm adds: 'There are no other contenders that any of us have been able to find.'
Published: 21 Dec 2016
What do you think?