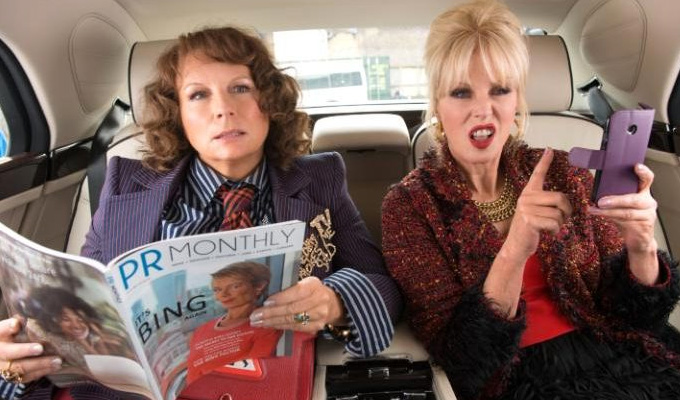 It's Absolutely over
There will be no sequel to the Ab Fab movie, Jennifer Saunders has revealed.
Nor will the sitcom be returning to TV, after she said she was done with the characters of Eddie Monsoon and Patsy Stone.
'I'm not doing anything more with Ab Fab,' she told The
Mail on Sunday's Event magazine. 'That. Is. It.
The Absolutely Fabulous movie took £30million at the box office, but as its writer, Saunders said: 'I can't see the point of doing anything else with it. It just takes so long.
'There's lots of other stuff I'd like to do. Plus, I'd like to spend time with my grandchildren.'
Her decision means the end of a comedy institution that has lasted 25 years, since its genesis on the French & Saunders show led to the first series in 1992. A total of 39 episodes of the TV show were made, ending with a 20th anniversary special in 2012 with a storyline that featured the London Olympics.
In the interview, Saunders also said that selfie-culture was damaging girls' health.
'Girls spend longer and longer in the bloody bathroom, looking in the mirror, taking selfies.' she said. 'Girls are now getting ill because all they spend their lives doing is finding the perfect selfie.'
Published: 27 Nov 2016
Recent News
What do you think?