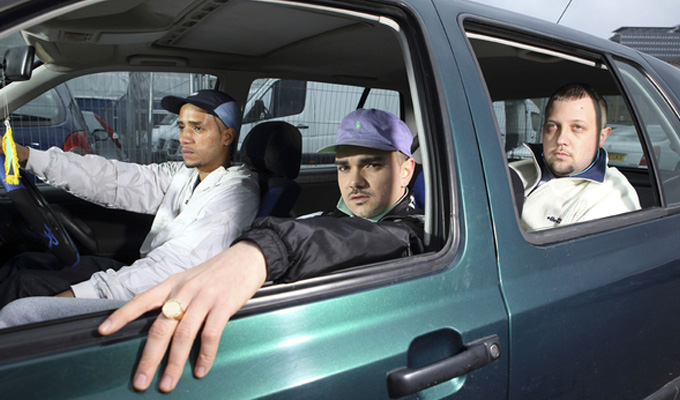 Kurupt FM: The movie
A film version of People Just Do Nothing could be on the cards, its executive producer has revealed.
Ash Atalla says the breakout BBC Three hit could bow out with a feature-length special, saying it is 'something we talk about'
However it might not be released in cinemas, but sold online instead.
A fourth series is currently being written, having been commissioned by the BBC, then Atalla's production company Roughcut hopes to make a fifth series for TV.
But then, he says 'We're thinking about finishing our story with a film. There are different ways to structure a film these days it needn't be a huge cinema release; there's video on demand - some kind of feature length ending to the show feels like the right thing to do.'
He made his comments in an interview with The Guardian, in which he also revealed hie his making a film called & Mrs, plus a 'high-concept show written by Fleabag director Vicky Jones.
No further details were forthcoming, but Atalla said he had big plans for his movies.
'I don't want to make a British comedy set in Camden,' he said. 'I want to make a big romcom.
'Brits do it too small and too apologetically too often. You only realise how shy we are here when you go to America. It brings it into sharp focus how apologetic we are about our work.'
Published: 27 Nov 2016
Recent News
What do you think?