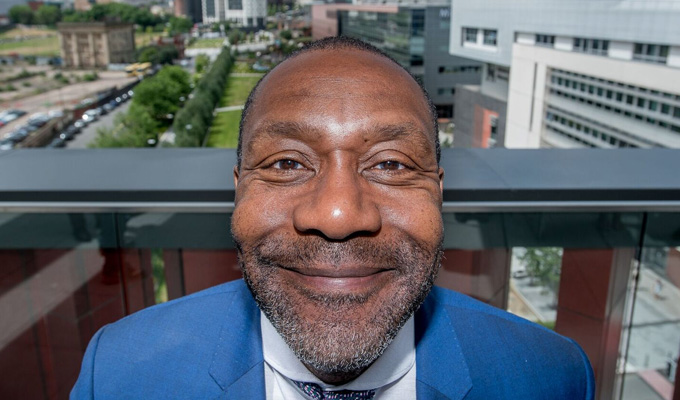 Lenny Henry becomes a university chancellor
Sir Lenny Henry is to be formally sworn in as chancellor of Birmingham City University later today, and will use his inaugural address to say that 'education is a right, not an accident of birth'.
In his speech, the comedian-turned-actor will say: 'I grew up with the belief that education was not intended for the likes of me' – and explained he only took his GCSE
'It wasn't until I was doing a summer season with Cannon and Ball in 1981 that I was brave enough to embark on my GCSEs. It was tough going, but I got through it.
'I was 46 before I got my first degree with the Open University and, while a comparative latecomer to higher education – whose career hardly relied on securing a BA or an MA after my name – that experience changed my life. It opened my mind to more possibilities, new thinking and different perspectives.
'Being Chancellor of Birmingham City University is a chance for me to give back, to contribute something to the generation of young people leaving school now and to those people coming back in to education – mature students – who, like me, missed out on the chance when they were younger.'
More than 45 per cent of Birmingham City University students are from low-income households and 48 per cent are from black, Asian and minority ethnic backgrounds. Dudley-born Sir Lenny has been vocal in campaigning for better opportunities for such people.
Composition teacher Errollyn Wallen has written Lenny's Song in honour of the new chancellor, which he will play to the audience of 300 guests.
The chancellor is the university's ceremonial figurehead, and has an ambassadorial role
Published: 22 Nov 2016
What do you think?