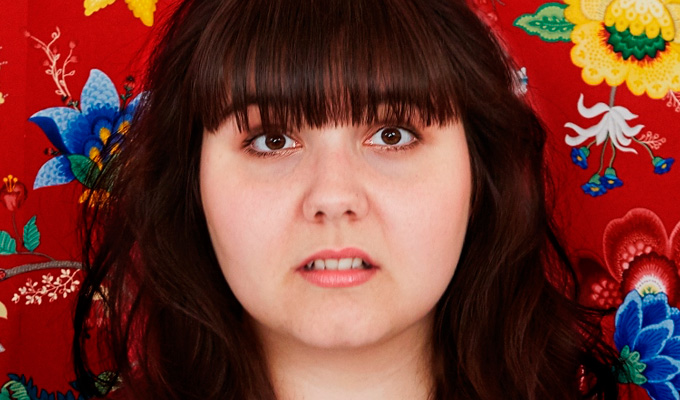 Sofie Hagen aims for 'reduced-anxiety' gigs
Sofie Hagen is going to extra lengths to make her forthcoming tour welcoming for fans with anxiety issues and who don't identify as male or female.
The London-based Danish comedian, who suffers anxiety attacks herself, is offering to accommodate any request she can that will ease the situation.
And she wants to make all the toilets gender-neutral, bringing her own signs to each venue saying 'toilet with urinal' and 'toilet with cubicles' instead of 'Men' and 'Women'.
She added: 'I am also trying to change the ridiculously hard habit that it is to say "Ladies and gentlemen..." before I introduce myself to the stage.'
The comedian, who won the best newcomer award at the 2015 Edinburgh Fringe, said venues had been 'excellent' at complying with her requests, but said: 'Some venues won't be able to accommodate my needs and it is well within their right to refuse. This is a first and a test to see how easy this is to make work.'
Hagen, who co-hosts a podcast called The Guilty Feminist – said her decision was prompted by an incident she experienced when in the audience of another comedy show a month ago.
Writing on Facebook, she said: 'I had to sit in the middle of a row, quite near the stage, because that's where the venue managers told me to go.
'During the show, I started feeling quite anxious. I became hyper-aware of the people around me and their laughs started feeling like physical pain and my breath got heavier and faster. I didn't pay attention for the rest of the show; I just waited till I could get out.'
So she has contacted venues to make special arrangements for those who request them to avoid any of her own audience being put in the same situation.
Hagen added: 'If someone has a specific need that would help them with their anxiety, they can e-mail me [at anxietytour2016@gmail.com] and we will sort something out. Be it asking for a seat in the corner or near the exit. Maybe they need to stand in the back. Maybe they want to be let in before the rest of the audience, so they can breathe in the space before the rest of the crowd arrives. Whatever it is, I will do my best to sort it with the venue.
'I want everyone who comes to see my show to feel safe and well.'
Hagen's move comes amid calls from transgender and non-binary gender groups for more gender-neutral public toilets in the UK.
Click here for the dates of her new tour, called Shimmer Shatter.
Published: 23 Sep 2016
What do you think?