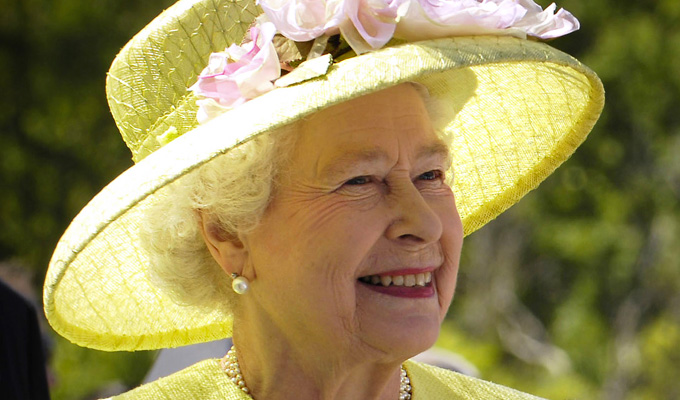 BBC apologises over 'offensive' Queen jokes
The BBC has apologised over jokes about the Queen's sex life that were judged a 'serious breach' of editorial guidelines.
More than 100 listeners complained over the  Radio 4 panel show Don't Make Me Laugh, in which comedians aim to talk about topics without causing the audience to chuckle.
But the episode which aired on the  Queen's 90th birthday included the subject that 'The Queen must have had sex at least four times'  – promoting the outrage.
The corporation's guidelines state that 'unduly humiliating, intrusive or derogatory remarks aimed at real people… must not be celebrated for the purposes of entertainment.'
And in judging the complaints, the trustees said: 'However high a profile an individual might have, it did not necessarily make it acceptable for them to be the target of highly personal, offensive, intrusive, or degrading humour.'
'The offence felt was compounded by the date of the programme's transmission,' they concluded,  but added that trustees 'found it hard to imagine circumstances in which this broadcast at any time or on any day would not have given rise to significant unjustified offence.'
Don't Make Me Laugh, was devised by David Baddiel, who also hosts it, and co-produced by his company Fierce Tears. 
It was on the BBC's internal 'risk list' because of its transfer from a 11pm slot to 6.30pm and because one episode  had contained references to child abuse and Top of The Pops. The show has since been moved back to the 11pm slot.
The BBC issued a statement the day after the offending show aired saying: 'While Radio 4 comedy is a broad church and often pushes boundaries, we would like to apologise for yesterday's broadcast of Don't Make Me Laugh. 
'We never intended for the scheduling of the programme to coincide with The Queen's birthday and we are sorry for the offence caused by its  and content."
The BBC even informed Buckingham Palace that it had apologised for the remarks.
Guests  on the episode that contained the round about the Queen were Omid Djalili, Sara Pascoe, Russell Kane and Adam Hess.
Published: 30 Jun 2016
What do you think?