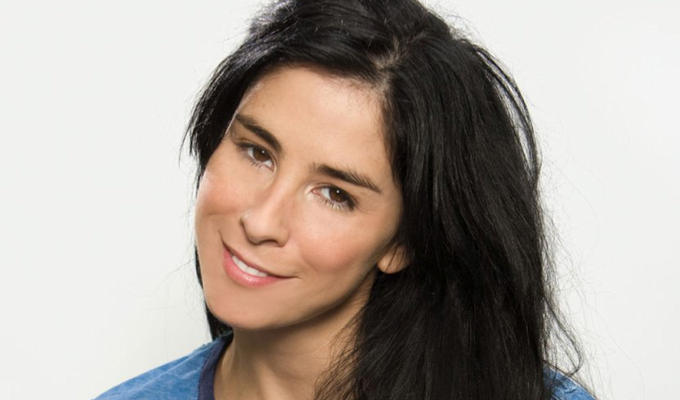 Hollywood honours Hugh Laurie and Sarah Silverman
Hugh Laurie, Sarah Silverman and Jeffrey Tambor are to get their own stars on the Hollywood Walk of Fame.
They were among a raft of celebrities announced yesterday that also includes Desperate Housewives star Eva Longoria, wrestler turned action hero Dwayne 'The Rock' Johnson, veteran comic actress Goldie Hawn, and ventriloquist Jeff Dunham.
Laurie has just joined the cast of Veep after eight years with House, while Tambor's credits include The Larry Sanders Show, Arrested Development and Transparent. Although bes known as a stand-up Silverman was nominated for her television work, rather than in the live category for which Dunham was recognised.
The names were unveiled by the Hollywood Chamber of Commerce, and will all get their honour – a brass stars on Hollywood Boulevard – next year. 
Vin Di Bona, chairman of the committee that selects the names, said: 'We feel that we have selected a great group of talent that will appeal to the tastes of many fans around the world.
'I know these honorees will look back at the day of their ceremony and remember it with fond memories shared with family and friends, and of course, the fans.'
He said they received 'hundreds' of suggestions for the stars next year.
All the recipients must have confirmed that they want one of the honours, and commit to attend the unveiling ceremony.
'Walk Of Famers' need to have been famous for at least five years and have 'unchallengeable' expertise in their field, which has so far meant reality TV stars are excluded.
Whoever nominates the celebrities also needs to pay $30,000 (£22,400) to install and maintain the star.
Published: 29 Jun 2016
What do you think?