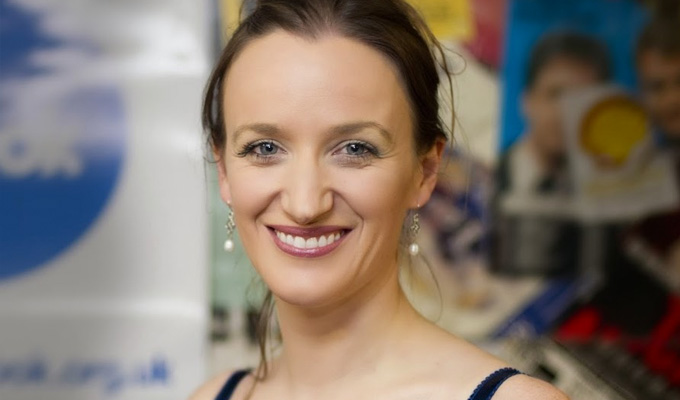 Protestors 'sabotage' comedy show
A comedy gig about free speech has been sabotaged – by protestors angry at stand-up Kate Smurthwaite's views.
All the free tickets for her stand-up show at Goldsmiths College in South London were snapped up by her opponents - who then failed to show up, leaving her with an audience of just six.
She went ahead with the Wrong Kind Of Feminist show, but says the stunt could have cost Refugee Action hundreds of pounds, since she was collecting donations for the charity on the door.
The show was, in part, about trouble Smurthwaite had experienced at the same college last year, when a gig was cancelled amid protests over her view that men who use prostitutes should be prosecuted.
Protesters claim she has 'transphobic, whorephobic, Islamophobic, and bigoted' views. As well as her belief in decriminalising those selling sex while criminalising those who purchase it, she is against clerics forcing women to wear the burqa. They also branded her a Terf – a derogatory term for a 'trans-exclusionary radical feminist' who does not include transsexual women in their campaigning.
Writing online, Smurthwaite said: 'We fully booked out overnight and I spent a lot of the last couple of days telling people I was sorry there was no more room… Well it turned out that the tickets had been reserved in bulk by people using spurious email addresses to make a point by then not showing up.'
After the show last week, Smurthwaite set up a JustGiving page to make up for the lost donations, which has raised almost £1,700.
A Twitter account called @NotAnExitM8, recently set up and with just 18 followers, claims to speak for activists, who are not affiliated with Goldsmiths or its student union.
The user said snapping up the tickets was a 'form of peaceful protest against someone who's [sic] views we find abhorrent'. They added: 'She has... made a career from this bigotry' and claimed her work 'actively harms vulnerable people'.
In a statement addressing Smurthwaite directly, they pointed out she had few takers for the tickets before their intervention, saying: 'You know, as well as we do, that there was very little interest in [the show], and it is a blessing in disguise that you have turned this furore into further donations.
'We're very happy that this is the result. Unfortunately I have had the "pleasure" of seeing your show before, and seeing how deeply unfunny you are, and how you enjoy insulting people who are not from within your white media feminist bubble.'
Smurthwaite added that the protesters 'just make a list of things that end in "phobic"' to throw at her.
Published: 1 Apr 2016
What do you think?