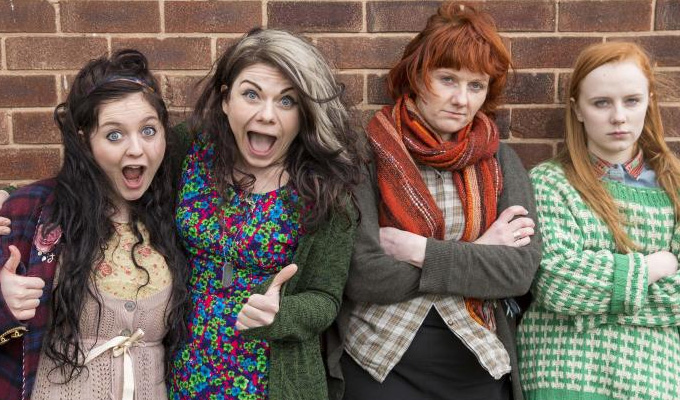 Raised by Wolves could get US remake
It may seem firmly rooted in the residential streets of Wolverhampton – but Raised By Wolves could be heading for an American remake.
Caitlin Moran, who created the comedy with her sister Caroline based on their childhood memories of the West Midlands, said that the themes would resonate with Americans.
In a new interview she said that 'We're in the process of doing it in America, which is incredibly exciting.
'It kind of makes more sense there, because home education is much bigger there, and that whole prepping for the apocalypse thing that Della is doing, that's massive there.'
A spokesman for producers Big Talk confirmed they were in talks about a US remake – but they were in the early stages.
He told Chortle: 'Discussions about the possibility of a US version of Raised By Wolves are under way but we are not in a position to confirm anything at this stage.'
In the interview Moran also spoke of how she hoped the show would give succour to 'fucked-up girls' and help ensure that another generation did not grow up 'feeling as  unhappy about themselves as I did'.
The second series of Raised By Wolves starts on Channel 4 at 10pm on Wednesday.
Published: 29 Feb 2016
Recent News
What do you think?