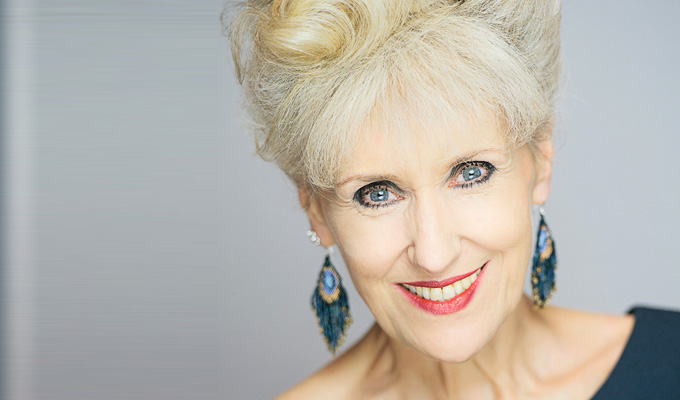 Anita Dobson joins Gold's Rebel sitcom
Anita Dobson, Bill Paterson and Anna Crilly have all be signed up to the new sitcom based on The Oldie magazine's cartoon strip The Rebel.
They join Simon Callow, who takes the lead role of incorrigible pensioner Henry Palmer.
The character, created by cartoonist Andrew Birch, is a near 70-year-old who looks every bit the respectable, upstanding Brighton resident, but had never really put his rebellious Mod days behind him.
Today the rest of the cast of the three half-hour episodes have been announced.
EastEnders legend Dobson plays charity shop owner Margaret, Bill Paterson plays Henry's friend and Crilly Henry's daughter, whose husband will be played by Amit Shah.
Callow has previously said: 'The Rebel is a wildly funny, edgy and sometimes rather searing new sitcom which could hardly be more now.
'Henry is very very angry, and he has much to be angry about i.e. everything in the world around him. He sees himself as a fearless exposer of can't and folly. Others sometimes have a different view of him. It's a part I can relate to very very easily.'
Birch is scripting the show, which will be directed by Vadim Jean, whose credits include Leon the Pig Farmer. It is being made by independent production house Retort, whose managing director Jon Rolph will be an executive producer. He said: 'Henry's tireless rebellion against the petty, the lazy, the small-minded and the stupid things that incite us all to take a stand.'
Here is an example of one of The Oldie strips.
Published: 9 Feb 2016
Recent News
What do you think?