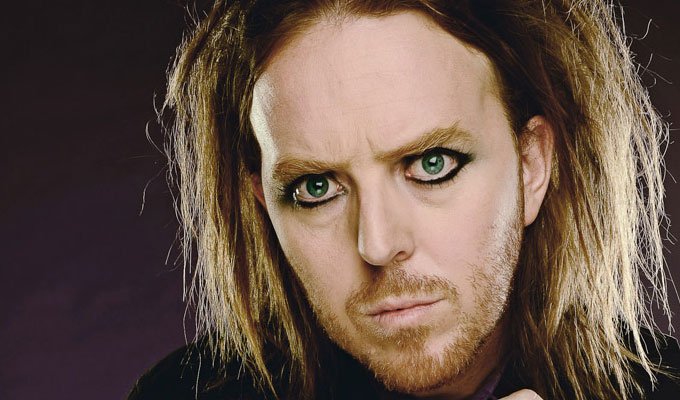 Dear Santa...
Russell Brand and Tim Minchin have written letters to Father Christmas to promote a new literacy drive.
Brand used his missive to question the capitalist ideals Santa instils in children, saying: 'I've got some… ideological questions about the net human gain from a jolly celestial benefactor granting consumer goods to mark a pagan/Christian celebration. I mean isn't the idea that you can solve problems with the acquisition of external,  physical objects in itself THE BIGGEST PROBLEM WE HAVE?'
And he berated his red suit as an invention of the Coca-Cola Corporation as part of a 'tinsel-strewn apocalypse'.
But he did conclude with a thank-you 'for Jeremy Corbyn, Charlotte Church and the new series of Peep Show'.
Minchin, meanwhile, used his letter to accuse Santa of being a 'gateway entity' for convincing children to believe in similar, but 'not necessarily as benign' entities later in life.
The letters were announced today to promote a run of shows, Letters Live, at Freemasons' Hall in London from March 10 to 15, in which a secret line-up of celebrities will read correspondence in aid of number of literacy projects. Those who took part in this year's event included Benedict Cumberbatch, Ian McKellen, Kylie Minogue, Matt Berry, Olivia Colman and Caitlin Moran.
Here are the comedians' letters:
Published: 8 Dec 2015
Recent News
What do you think?