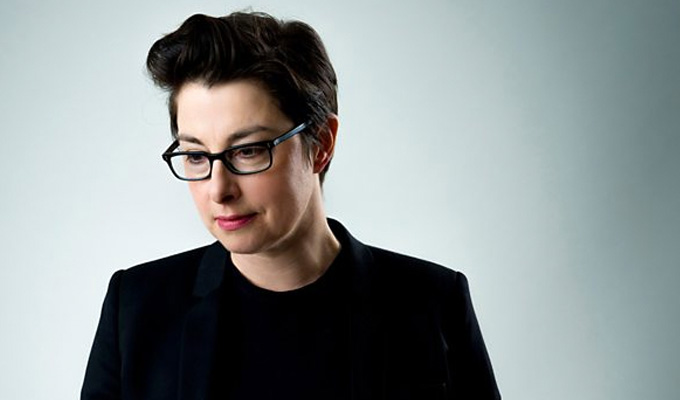 BBC commissions Sue Perkins panel show
BBC Two has commissioned a new comedy entertainment show based around namesakes called Insert Name Here to be fronted by Sue Perkins.
The six-part show will also feature team captains Richard Osman and Josh Widdicombe.
Each episode is built around one first name and the numerous people, past and present, who have shared it.
The two panels of three, each composed of captain plus guest comedian and historian, will battle it out to argue that they have found the greatest owner of that name.
Perkins said: 'In Hebrew, the name Susan means "graceful lily" - in Khmer it means "girl with the bad puns" and in ancient Aztec it translates as "she with the cockerel hair and dirty glasses". This particular Susan can't wait to get stuck into a whole host of Davids, Peters, Jonathans and Gertrudes - with the help of a magnificent Richard and a wonderful Joshua.'
Kim Shillinglaw, controller BBC Two, added: 'From QI and Only Connect to University Challenge and Mock the Week, BBC Two has cemented a unique reputation for clever quizzes like no other channel and I'm thrilled that Insert Name Here is joining our line-up.
'With the terrific Sue Perkins at the helm alongside the fantastic Josh and Richard you couldn't ask for better company and this show promises to be both entertaining and enlightening.'
The commission comes after a pilot in April, which Alan Tyler, the acting controller of BBC Entertainment Commissioning, said 'brilliantly combined humour and history to somehow move from St George to George Clooney via George Michael and George Bernard Shaw. I still don't know how it did that but I do know that I'm looking forward to seeing grown-up, intelligent, funny people hurling names at each other.'
Insert Name Here will be co-produced by 12 Yard Productions and Black Dog Television. Margaret Anne Doherty is the series producer and executive producer is Paul McGettigan.
Published: 26 Nov 2015
What do you think?