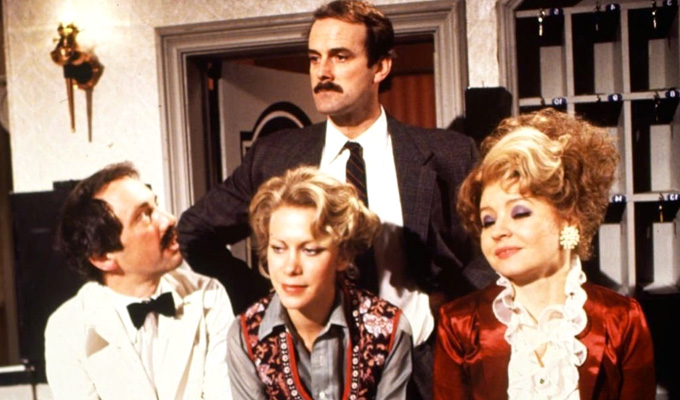 Fawlty Towers hits the stage
John Cleese is to bring Fawlty Towers to the stage.
The show will start in Australia and New Zealand from August next year.
Cleese will not appear as Basil Fawlty himself, but will lead the audition for the role, which start in February. Producers Michael Coppel, Philip McIntyre and Louise Withers are seeking an all-Australian cast.
Cleese is also adapting the scripts he originally wrote with Connie Booth for the stage.
He said: 'There have been many requests in the past 40 years to adapt Fawlty Towers for the stage. I now sense the time is right and I'd like my Aussie actor friends to be my collaborators on the world premiere of this epoch-shattering event, a watershed in the history of Australian theatrical culture. Or not.'
It will be directed by Caroline J. Ranger, whose credits include the current Harry Enfield and Paul Whitehouse tour, Legends.
The show will launch on August 19 at Sydney's Roslyn Packer Theatre, although the full schedule has yet to be released. There is also no news yet of a UK tour, but it seems likely if the antipodean show is a hit.
BBC Two first broadcast Fawlty Towers in 1975, with Basil based on real-life hotelier Donald Sinclair, owner of the Gleneagles Hotel in Torquay, where the Monty Python team once stayed.
Earlier this month permission was given to demolish the hotel and replace it with 32 retirement flats.
An unofficial dinner show featuring the Fawlty Towers characters has been touring for 18 years.
Published: 25 Nov 2015
What do you think?