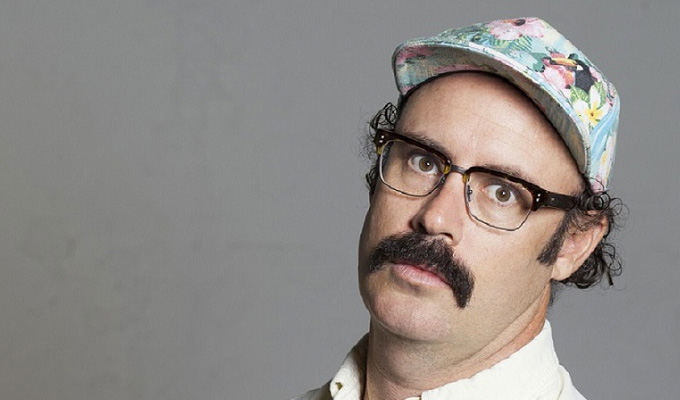 Comedians' Christmas bonanza
Sky has signed up 12 rising comedy stars to make a series of Christmas shorts, Chortle can reveal.
The films will broadcast exclusively via Sky On Demand from December 9 to 18, and then on Sky Arts over the Christmas season.
They follow the success of Sky's Little Crackers seasons, when more established comedy stars made films based on their childhood memories of Christmas.
The new batch are: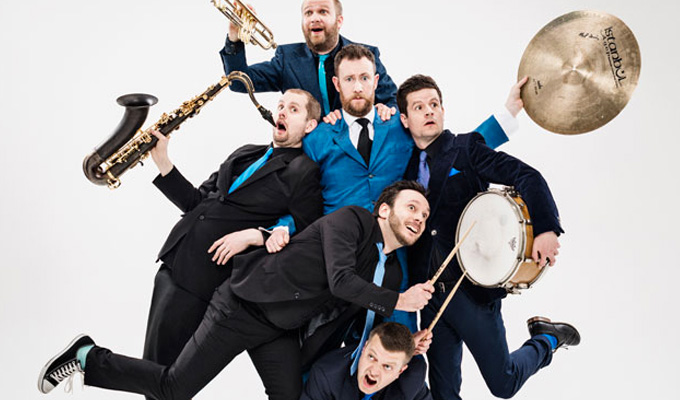 Alex Horne and his band welcome you into the home they share for their intimate annual Christmas gathering. Glimpse the cloying inner sanctum of a musical quasi-family, do your best to enjoy their folksy festive singalong with their glamorous guest-star Sumudu, and bask in the unnatural warmth of six men who spend too much time in each others' company. Starring: Alex Horne, Joe Auckland, Mark Brown, Will Collier, Ben Reynolds, Will Collier, Sumudu Jayatikaka. Production Company: Avalon Television​
Gein's Family Giftshop's Christmas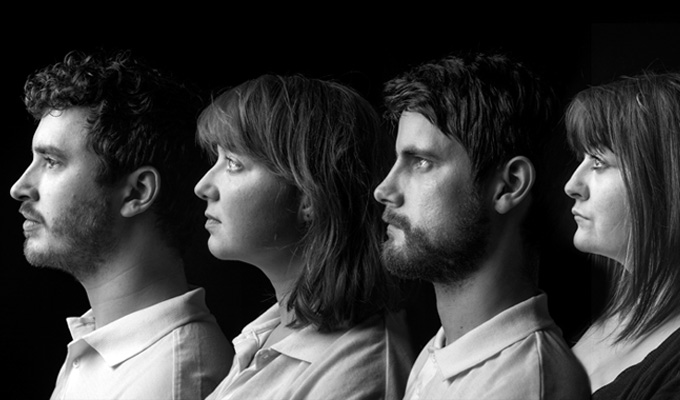 Housemates Kath, Jim and Ed are all preparing for Christmas. Ed believes in Santa wholeheartedly and Kath and Jim are frankly too scared to tell him the truth. However this year, Ed inadvertently finds out when he meets 'Santa' in a garden centre and is told in no uncertain terms that he isn't real. Ed's world is turned upside down and he starts to question everything he's been told. Starring: Kath Hughes, James Meehan, Ed Easton and Justin Moorhouse Production Company: Tiger Aspect Productions
Joseph Morpurgo's Christmas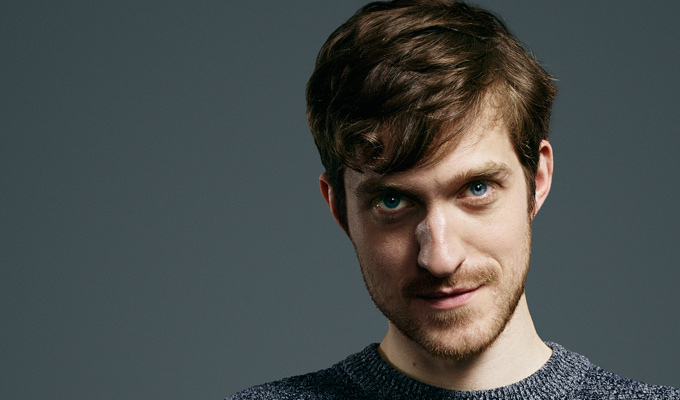 Mum and Dad are filming Thomas' school Nativity. We see the action play out through the camcorder, inadvertently picking up the narration from the audience. Starring: Joseph Morpurgo, Mike Wozniak, Cariad Lloyd. Production Company: King Bert Productions
Limmy's Christmas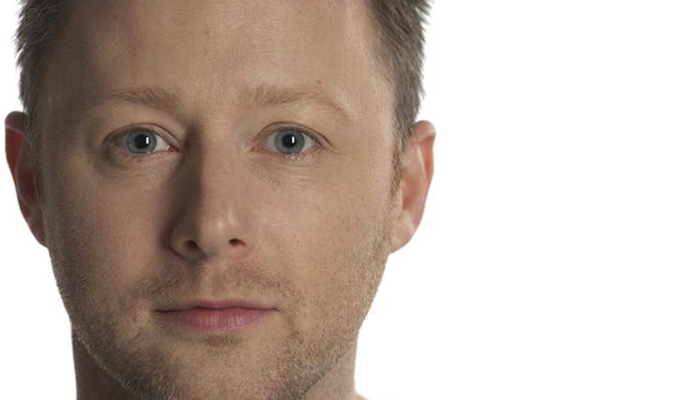 Limmy's lonely this Christmas but he's got some crackers to get you through the festive season! A unique selection of comic characters, shorts, sketches and daft wee ideas. Starring: Limmy Production Company: The Comedy Unit
Lolly Adefope's Christmas
Home for Christmas and working in her local shopping centre's Christmas Grotto as an elf, Lolly realises that she has to take unconventional action, in order to save Christmas. Starring: Lolly Adefope, Natasia Demetriou, Alistair Green, Jamie Demetriou, Margaret Cabourn-Smith, Ellie White. Production Company: Merman
Nish Kumar's Christmas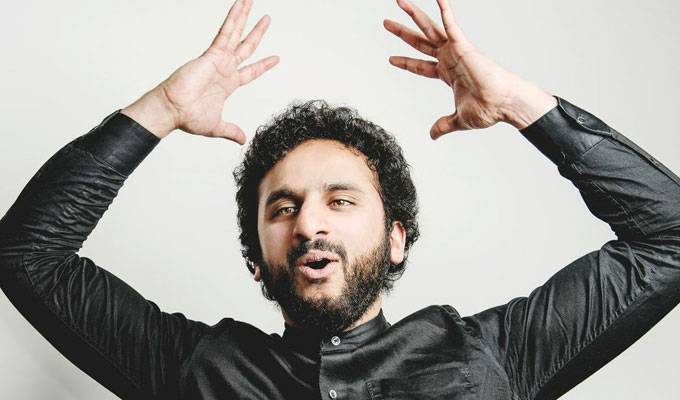 It's the Christmas Eve ritual - same mates, same pub, year in year out. Except exactly a year ago things were looking rosy for Nish and he wasn't afraid to let people know about it. Fast forward to Christmas 2015 and it's all gone horribly wrong. As Nish makes his way to the pub, memories of his behaviour this time last year are coming back to haunt him... Starring: Nish Kumar, Aisling Be a, Ed Gamble and Tom Neenan. Production Company: Phil McIntyre Television/Rumpus Media
Pappy's Christmas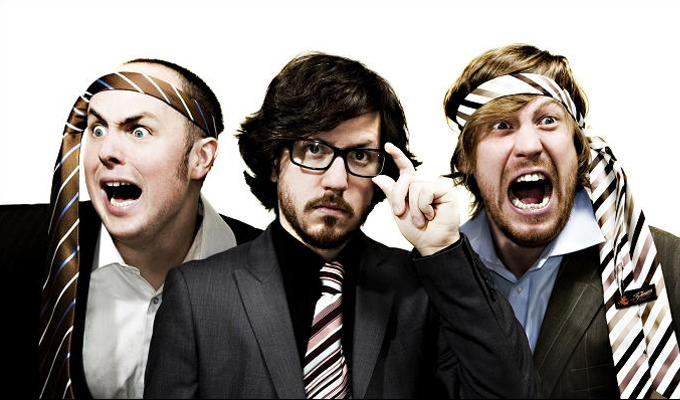 When Pappy's car breaks down on the way home from a gig on Christmas Eve, the hapless trio are left to contemplate their fate with just an empty Pringles tube and one another for company. If only they hadn't upset the headliner Dara O'Briain so much he might have offered them a lift home. Instead thoughts turn to the real meaning of Christmas and how good life would be if only they could create the next John Lewis commercial. Starring: Ben Clark, Matthew Crosby, Tom Parry and Dara O'Briain Production Company: Baby Cow
Sam Simmons's Christmas
Christmas is no laughing matter in the Christmas cracker joke-writing room. Sam and his crack team have to write jokes to make the whole family laugh and their deadline is looming. It's a highly stressful environment where heads will roll if the jokes don't work on the focus group of bored kids and unimpressed, paper-hat wearing nanas. Starring: Sam Simmons, Bridget Christie, Matt King, Kieran Hodgson and Mike Wilmot Production Company: Tiger Aspect Productions & Cave Bear
Spencer Jones's Christmas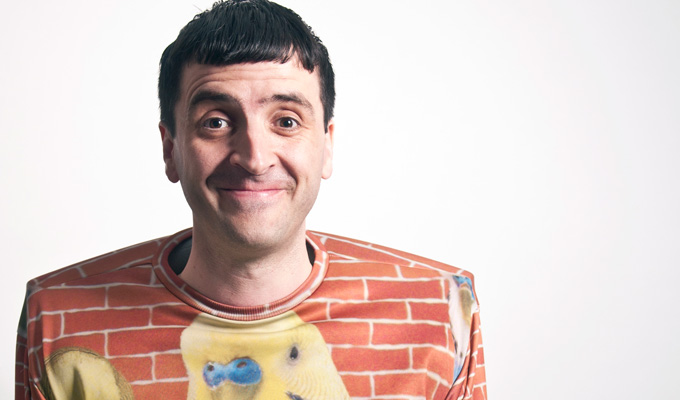 It's Christmas eve and Dad is in charge this year, but just when he thinks he's got everything in hand, his car containing his Christmas shopping is nicked. He's got seven minutes till the local hardware shop closes. What could possibly go wrong? Starring: Spencer Jones, Sophia Di Martino, Jayde Adams, Georgina Gordon, Lucy Hopkins. Production Company: Tiger Aspect Productions & Cave Bear
Tez Ilyas's Christmas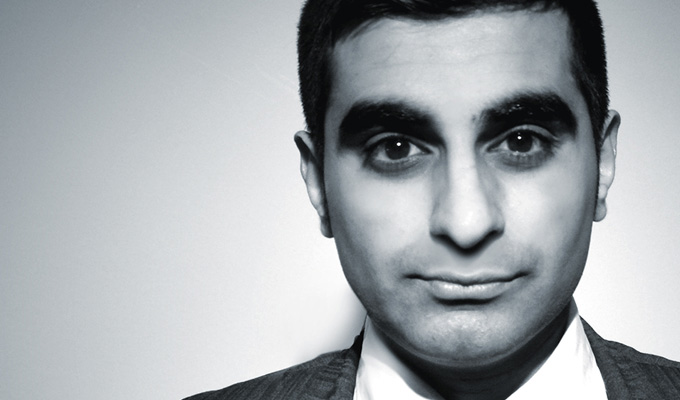 Terry and his younger brother Abid debate the notion of Christmas-ing up their shisha café. But grumpy Terry fights Abid's festive fervour after little cousin Sofia kiboshes the spirit of secret Santa. The 12 days of Christmas become the 12 bugbears of Christmas when Terry reveals his distaste for the true love's choice of feathered gifts. Starring: Tez Ilyas, Guz Khan, Bhavna Limbachia.Production Company: Baby Cow
Trygve Wakenshaw's Christmas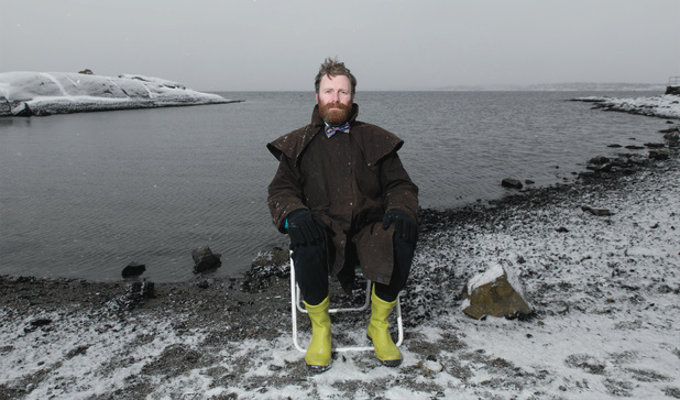 Cliftracts Penktinkerton is a man who will go to great lengths to ensure he delivers his family the most authentic Christmas ever. And this year he doesn't disappoint. Starring: Trygve Wakenshaw Production Company: King Bert Productions
Twisted Loaf's Christmas
Church helpers Nina and Libby are tasked with preparing the church for the Christmas Eve service but their last-minute attempts to find a tree, three kings and a baby Jesus end in disaster. Can they turn it around in time for the service? Starring: Libby Northedge and Nina Smith Production Company: Tiger Aspect Productions & Cave Bear
Published: 17 Nov 2015