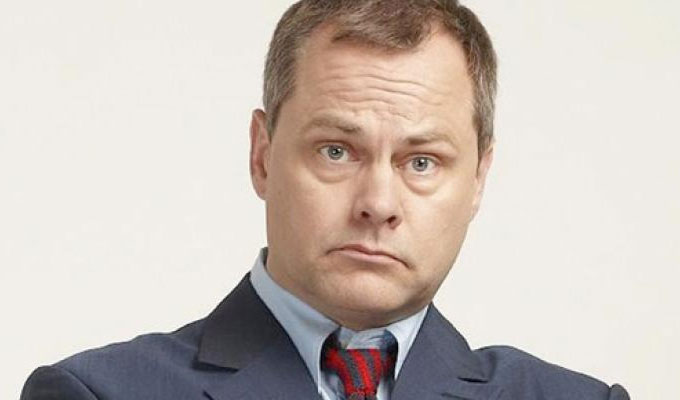 Jack Dee takes over The Apprentice: You're Fired
Jack Dee is to take over BBC Two's companion show to The Apprentice, You're Fired.
And Romesh Ranganathan will be a regular panellist to discuss the goings-on in each week's episode.
Dee, who takes over from Dara O Brian, took part in the celebrity version of the reality show, Comic Relief Does The Apprentice, in 2009, when he made it into the final boardroom only to be beaten by Michelle Mone .
He said: 'I'm very much looking forward to hosting You're Fired and hope that the luckless candidates will see me as the friendly face at the end of a difficult time in their lives."
Ranganathan added: 'As a massive fan of The Apprentice, this is very exciting for me. I love You're Fired and am looking forward to putting all the questions to the candidates that people at home want to see asked. I also have a number of business proposals of my own that I think Lord Sugar will be pretty interested in…'
There will be 11 half-hour episodes of You're Fired when The Apprentice returns later this year, plus an hour-long version called You're Hired at the end of the run.
O Briain announced he was quitting the show earlier this year to spend more time on his own comedy, saying: ' I'm back on tour again this year and I'd like to enjoy getting laughs off my own incompetence for a while.'
Mark Linsey, controller of entertainment commissioning for the BBC, added: 'It's great news that we have someone of Jack's comedy calibre as host of You're Fired, and I'm really excited that he will be aided and abetted by the hugely talented Romesh. Jack will be brilliant at guiding us through the highlights of The Apprentice and as a super-fan of the series, Romesh will provide us with his own uniquely funny perspective.'
Published: 11 Sep 2015
What do you think?