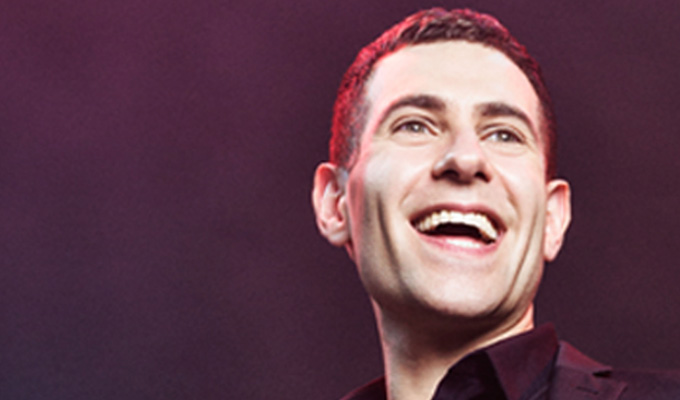 Lee Nelson invades Kanye West's stage
Lee Nelson gatecrashed Kanye West's headlining set at Glastonbury last night.
The comic attempted to join in with a rap on the track Black Skinhead before being escorted offstage by security.
Nelson, the alter-ego of Simon Brodkin, was wearing a T-shirt with 'Leezus' printed on it, a play on Kanye's nickname Yeezy.
West tried to continue the track, but was clearly put off and had to restart it from the beginning.
After his stage invasion, Nelson tweeted: 'Some people were saying Kanye shouldn't headline Glastonbury so I thought I'd give him a hand.'
It was a taste of his own medicine for Kanye, who jumped on stage at the Grammy awards this year, as Beck was announced as the winner of Album Of The Year. But he quickly changed his mind and left the platform.
Brodkin, too, has been building up a reputation for such stunts. In 2013, was charged after running on to the pitch at Goodison Park as his footballer character Jason Bent, and warming up with the Manchester City team. Last year, he briefly mixed in with the England squad at Luton Airport as they left for the World Cup, and in November her invaded the stage during Stereo Kicks' performance on The X Factor, and pretended to sing alongside them.
Many festival-goers we're disappointed with West's controversial Glastonbury performance last night, with writer Caitlin Moran commenting: 'I've never been in an audience more willing to love a headliner and be so disappointed.' But Kayne gave himself a better review, telling the crowd: 'You are watching the greatest living rock star on the planet.'
Watch Nelson's stage invasion here:
Published: 28 Jun 2015
What do you think?