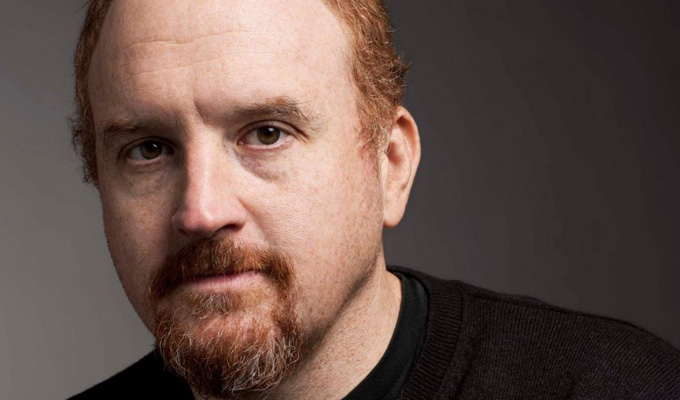 Cop movie for Louis CK
Louis CK is to write, direct and star in a movie about a middle-aged policeman.
I'm A Cop will be produced by Scott Rudin, who also worked on Chris Rock's movie Top Five, which is out in the UK this week.
According to The Hollywood Reporter, CK's film revolves around a depressed volunteer police officer 'living in the shadow of his mother, a highly decorated retired officer. When she dies, her continued influence forces him to become a real police officer, which is something he never wanted to be'.
CK previously wrote and directed Chris Rock's 2001 film flop Pootie Tang. But he was banned from the editing suite because of 'creative differences' with the studio, Paramount.
However since then, he has written, directed, edited and starred in five seasons of his own TV comedy, Louie.
Last month he told the Hollywood Reporter: 'I don't feel like I need anyone to tell me anything with a TV show because I know exactly what I'm doing, but I'd be arrogant to think that I can take someone's $8 million and just turn in a movie.
And of his previous experience he admitted: 'I was dealing with people every day whose pressures I didn't understand, and I wasn't very nice about how I said no to them.'
I'm A Cop won't be the first time CK has portrayed a police officer on screen. He had a recurring role as a cop on Parks and Recreation and his alter-ego in Louie, played a cop in a fictional movie opposite Matthew Broderick.
Published: 5 May 2015
Recent News
What do you think?