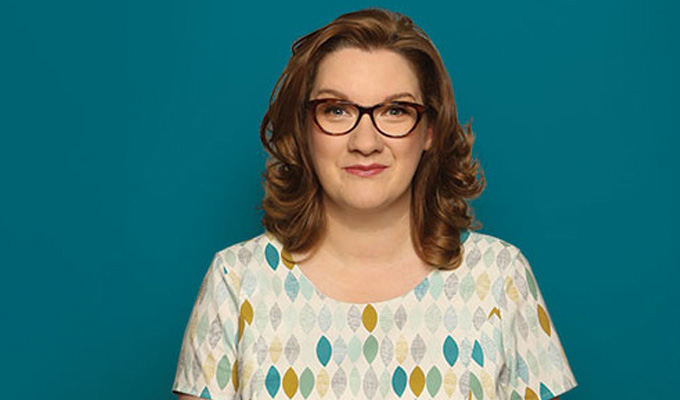 Britain's hardest-working comedian
Sarah Millican has been named the hardest-working comedian in the UK.
Statisticians have analysed how many shows the star-name comedians perform on their tours, and the distance they travel.
And Millican – who last month announced a 129-night tour, Outsider – topped the poll, covering 14,718 miles.
Ed Byrne came next in terms of miles travelled – 12,791 for 112 shows – with Kevin Bridges second in terms of the number of shows (124, over 9,833 miles).
In terms of miles, Milton Jones was third with 9,963, then Bridges, then Alan Carr with 9,659.
Researchers at the Royal Statistical Society and the American Statistical Association concluded that 'the work rate of comedians on this side of the Atlantic [UK and Ireland] puts the average American comic to shame.
'The distances travelled might be a fraction of what a US comedian has to cover, but the biggest comedians touring the UK and Ireland visit even the most regional venues. Even the moneyed Michael McIntyre will be doing 77 shows.'
Topping the list of the hardest-woking US comic is Brian Regan, covering 56,803 but with only 79 gigs.
Ron White comes a close second, including a residency at The Mirage Hotel in Las Vegas, which means his tour schedule is repeatedly interrupted for the trek back to Nevada, boosting his mileage figure to 55,585 for his 61 gigs.
Working even more efficiently is Jeff Dunham, who has 80 shows scheduled, all at Planet Hollywood in Vegas – making his mileage zero.
Published: 27 Apr 2015
What do you think?