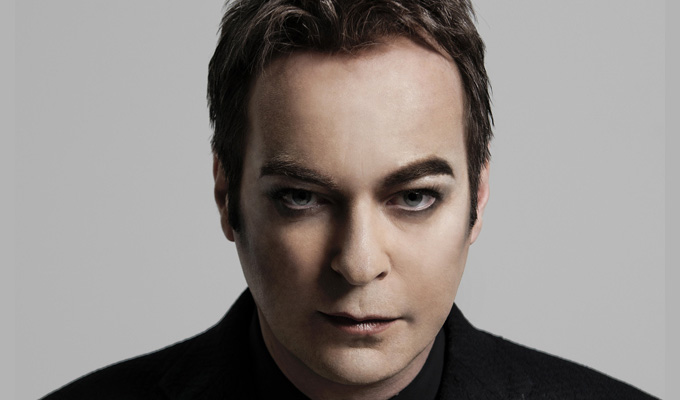 Julian Clary turns kids' author
He has built his career on the most filthy double entendres – but now Julian Clary is to turn children's author.
The comedian has signed a two-book deal with Andersen Press, staring with the publication of The Bolds next summer.
Aimed at the over-eights, the novel is about a family of hyenas who disguise themselves to live among humans in Teddington, Middlesex. It will be illustrated by David Roberts, who has previously worked on titles by Philip Ardagh, Julia Donaldson and Jacqueline Wilson, among others.
Clary, who has already written several adult books, said: 'I wanted to write a children's book to relive the thrill I used to get as a child entering a fictional world.
'The idea came from stories I used to make up for myself as a child, and I grew up in Teddington – a very suburban place with tree-lined streets and a nice park – so it seemed right and proper to set it there.
'I am thrilled to have the wonderful illustrator David Roberts bring The Bolds to life for me. He has the ability to convey my humour brilliantly and his drawings are always funny and endearing.'
He follows in the footsteps of David Walliams, who has forged a hugely successful second career in children's literature. David Baddiel and Russell Brand have just released their first children's books, The Parent Agency and Trickster Tales: The Pied Piper of Hamelin respectively.
Clary will also be presenting a new ITV natural history series, Nature Nuts, next year.
The Bolds will be published on August 20, 2015, priced £6.99. Click here to preorder.
Published: 27 Nov 2014
What do you think?