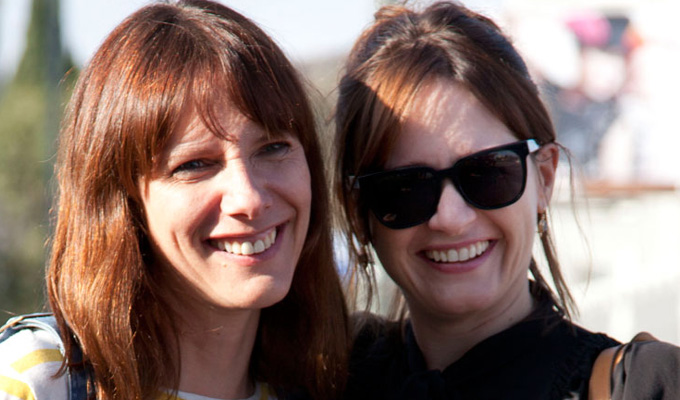 Doll & Em to return
Sky Living has ordered a second series of Doll & Em – this time set in New York.
The show was created by and starring British actresses Emily Mortimer and Dolly Wells, and based on their real-life friendship.
In series one, Emily moved to Los Angeles and hired friend as her personal assistant to stave off loneliness, although the balance of power between them shifted over the series.
More celebrity cameos are promised for the second run after the likes of Bradley Cooper, Susan Sarandon and Noel Fielding appeared in the first.
Sky Living channel director Antonia Hurford-Jones said: 'The extraordinarily smart, brilliantly funny way Dolly and Emily bring the universal theme of female friendship alive makes it the perfect series for Living.'
HBO aired the first series in the States, but it is not yet known whether the broadcaster will show series two.
Wells and Mortimer, the daughters of Rumpole Of The Bailey author John Mortimer and satirist John Wells, grew up together in Kensington, West London.
Published: 15 Oct 2014
What do you think?