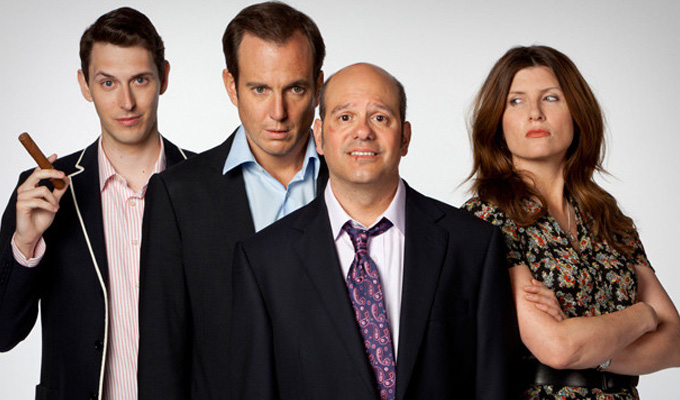 A decision on Todd Margaret...
The Increasingly Poor Decisions of Todd Margaret has been renewed for a third series – after a three-year break.
Star David Cross has started penning the scripts with co-writer Shaun Pye, and production will start next year.
America's IFC network will air the new episode, although there is no word on a UK outlet. More 4 aired the first series close to the US air date; while the second was shown by Fox in the UK – but more than a year behind America.
The new series will be made my Merman Films, recently established by Todd Margaret co-star Sharon Horgan and producer Clelia Mountford
Horgan said: 'I'm looking forward to working again with the annoying and unattractive David Cross and discovering what he might have in store for my character Alice.
'The last time we saw her she was lying on a slab at the morgue with her breasts in a separate drawer so I guess anything could happen.'
The last episode in season two ended with Margaret, a hapless American screwing up his new life in London, fleeing to North Korea and setting off an atomic bomb after accidentally blowing up Alice with a truck bomb. The preposterous plot was derided by critics as a clumsy way of avoiding tying up any story lines in a coherent way.
Cross said: 'As thrilled as I am to not have to answer the question, '"Hey man, will there be a third series of Todd Margaret or what?" anymore, the true thrill comes in figuring out how to extend a serialized episodic in which the world blows up at the end of series two. How do you do that for six episodes?'
The show also featured Will Arnett and Blake Harrison, while previous guest stars have included Janeane Garofalo, Jon Hamm and Spike Jonze.
Published: 7 Oct 2014
What do you think?