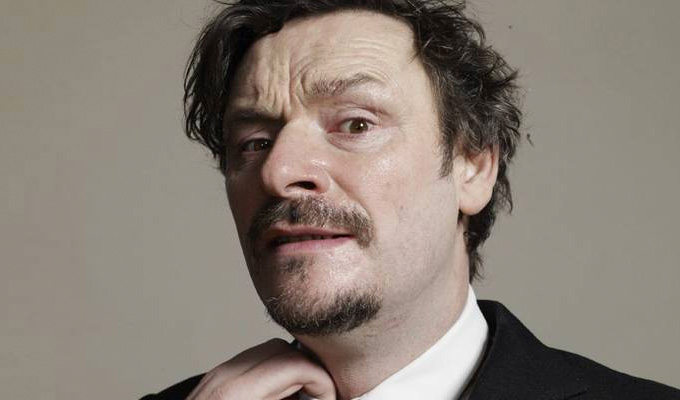 Julian Barratt turns nasty
Julian Barratt has directed a section of a bloody horror anthology movie being launched tonight.
ABC Of Death 2 is a sequel to the 2012 cult hit, and again features 26 directors all producing separate short films depicting a grisly and unusual death.
The Boosh star helmed the section B for Badger – which concerns an 'arrogant nature documentary presenter who gets a gruesome comeuppance'.
He also appears in the section alongside former Perrier-winner Will Adamsdale and Matthew Steer, most recently seen in BBC Three's Siblings, playing Kevin.
Barratt is attending the Fantastic Fest in Austin, Texas, where the two-hour film is being launched tonight. A Q&A with the directors will be streamed online here at 5.45am UK time.
Deaths in the first film included death by fart, death by man-eating toilet, and death by turd.
The trailer for the sequel - below - contains several gruesome death scenes, including a botched beheading, which is likely to prove especially controversial in the light of the ISIS terrorist acts.
ABCs Of Death 2 is set to be available on demand and on iTunes from October 2. It will be released in US cinemas on Halloween, but no UK release date has yet been announced, nor has it yet been rated by the British Board Of Film Classification.
Here's the trailer, which contains extremely graphic scenes:
Published: 18 Sep 2014
What do you think?