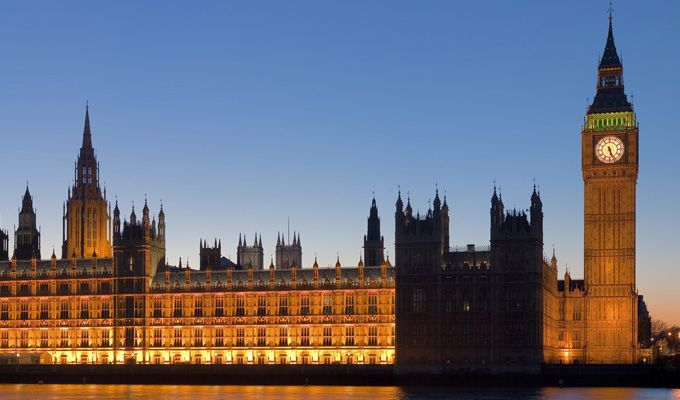 Funny business in the Commons
It's certain to spark a slew of gags about 'those jokers in Westminster' – but Parliament is to get its own group dedicated to comedy.
East Kilbride's Labour MP Michael McCann has started an All Party Parliamentary Group on the UK comedy industry, which holds its first meeting tomorrow.
Its aim is to support and promote a business which is worth millions to the economy, through films, television and stand-up.
The group was first suggested by comedian John Moloney, who will address the first meeting. He puts a 'conservative estimate' on the size of the sector at £300million a year.
McCann said: 'There are literally hundreds of All Party Parliamentary Groups covering either countries or subjects. However, I was surprised to learn when John put the idea to me that there is no APPG for UK comedy.
'It seemed rather odd not to celebrate and promote the work of such an important British industry so we'll remedy that omission. I'm delighted to be given the opportunity to help set this APPG up because, as far as I am concerned, comedy is serious business.'
Moloney said: 'The British comedy industry is something that should be celebrated due to its huge national and international success.'
The pair have appeared on Sky News to launch the group, when Moloney was asked whether it was right that traditionally anti-establishment comedians should become involved in Westminster.
'Satire is alive and well, but I have a lot of respect for Parliament,' he said. 'And I love the idea that politicians are taking comedy seriously.'
He added that there was a strong export market for British comedy, which travels well, and that in the UK 'the clubs are full in the recession' - leading to knock-on benefits for beer sales and restaurant bookings. Meanwhile, big success stories include Michael McIntyre, whose last tour earned £21million, or the current Monty Python run at the O2 Arena, attracting up to 200,000 people.
Already, the creative industries in Britain employ more people than the engineering or pharmaceutical sectors.
All-Party Groups are informal cross-party groups that have no official status within Parliament. But they serve to discuss and promote issues among MPs, and gave to abide by certain Commons rules.
Published: 14 Jul 2014
Recent News
What do you think?