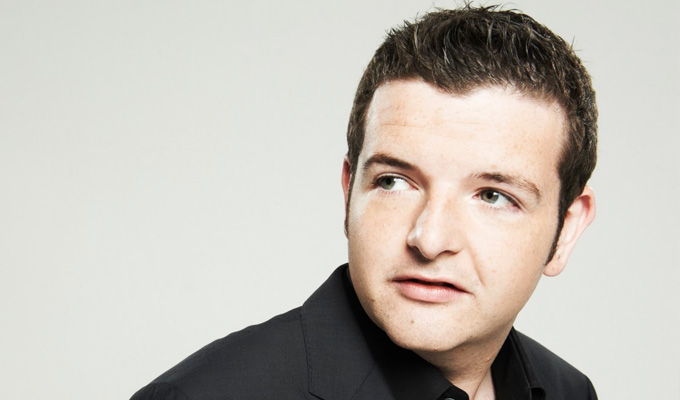 New BBC One shows for Kevin Bridges
Kevin Bridges is to front three stand-up specials for BBC One based around the Scottish Referendum and the Commonwealth Games.
Kevin Bridges What's The Story – Referendum Special will follow the same format as his BBC series of the same name, interspersing clips of his stand-up with the comic going out on the streets of Scotland to ask the public what the independence vote means to them.
The Glaswegian will also host two stand-up showcases recorded at the city's Theatre Royal. Live At The Commonwealth will be broadcast in July and feature comics from the Commonwealth nations. No line-up details have been announced yet but Chortle understands that South African stand-up Trevor Noah has been approached.
There are no details of the bill for Live At The Referendum either, which will air in September.
Bridges is starting to ease his way back into stand-up with low-key gigs and festival shows after taking a year off to write his memoirs, due to be published next year.
He said: 'It's a huge year for Scotland with the referendum and the Commonwealth Games, the European Music Awards and the Ryder Cup. It's great to be asked to make these shows and find some comedy in it all. I'm looking forward to it.'
The shows will be produced by Open Mike Scotland and air both north and south of the border after being commissioned by Alan Tyler and Ewan Angus at the BBC.
Tyler said: 'The Commonwealth Games in Glasgow and the referendum on independence are hugely important moments for Scotland. Neither would be complete without Kevin's singular take on events and we are delighted that he will be firmly ensconced on our screens, mic in hand.'
Yesterday, the BBC announced that Bill Bailey and Fred MacAulay would be taking part in a televised concert from Edinburgh Castle to mark the Commonwealth Games, while Susan Calman, Mark Nelson and James Kirk are among those currently shooting Don't Drop the Baton, a two-part, BBC Scotland show about the event.
- by Jay Richardson
Published: 6 Jun 2014
What do you think?