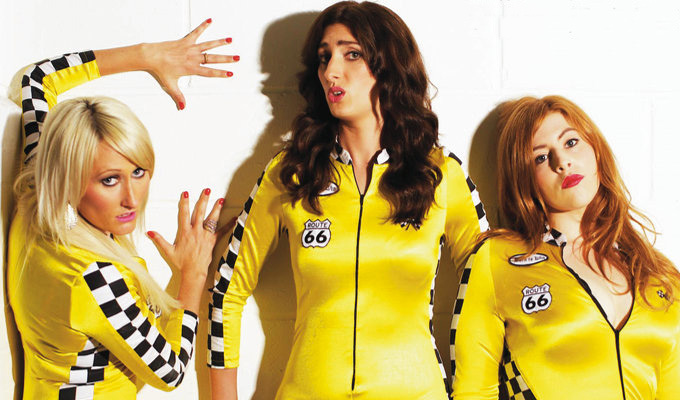 Drifters return
Channel 4 has commissioned a second series of Jessica Knappett's sitcom Drifters.
Chief creative officer Jay Hunt revealed the commission in the broadcaster's annual report, published today, saying it was part of the channel's drive to 'foreground female voices'.
And Channel 4's chief executive David Abraham praised the comedy as one of his 'standout moments' of 2012 – along with Matt Berry's Toast Of London.
Head of comedy Phil Clarke said he was proud to have signed Knappett, saying: 'Her writing gets stronger and stronger, and she was a different writer at the end of that series than she had been at the beginning.'
He confirmed that Channel 4 was moving in a 'new direction' with more female writers and performers, in the wake of other series such as London Irish, written by newcomer Lisa McGee. He also cited the new pilot from Roisin Conaty, following her appearances opposite Greg Davies on Man Down.
Channel 4 has also previously commissioned a full series of Caitlin Moran's Raised by Wolves, which has yet to air, based on a successful pilot. Meanwhile Sharon Horgan is starring opposite Rob Delaney in another Channel 4 pilot, the relationship comedy Catastrophe.
Knappett, who previously played Neil's love interest in The Inbetweeners Movie, confirmed she was writing a second series as long ago as January, well before it was commissioned.
She said at the time: 'I'm tempting fate a bit, but I've started writing it just in case. It's looking good and I want to be ahead of the game if it happens.'
The first six-part series, also starring Lydia Rose Bewley and Lauren O'Rourke, aired in October and November and attracted around 500,000 viewers to E4. The episodes were also repeated in a late-night slot on Channel 4 a week after initial broadcast.
Published: 8 May 2014