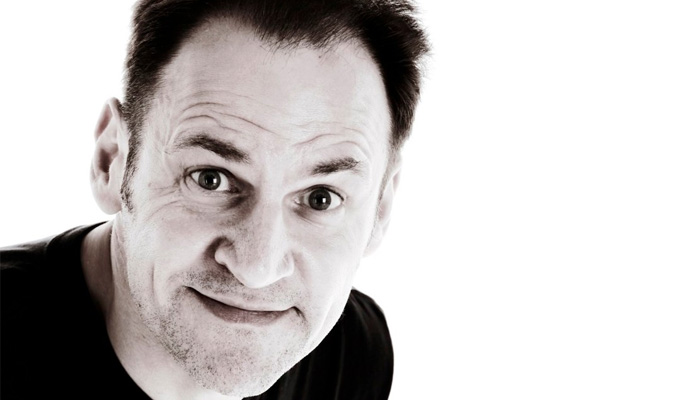 Sorry, that was inappropriate
The promoter who dropped a comedian from a show because there were 'too many women' on the bill has apologised for sending the email dumping her.
Geoff Whiting of Mirth Control has admitted it was 'regrettable' that Jenny Collier was told she was no longer needed for a show – and blamed bosses at the venue hosting the comedy night.
Collier, a 2013 So You Think You're Funny? finalist, posted the damning email on Twitter, where it was retweeted almost 6,000 times, attracting media attention as far afield as Canada.
Written on the eve of International Women's Day, it said: 'The venue have decided that they don't want too many women on the bill, and unfortunately we need to take you out of this one.'
Last night Whiting defended his company's record for booking female comedians, and blamed a 'junior member of our team' for sending the email and admitted it was 'inappropriate in its wording'.
He said it was the venue – Hemingways of Hasslemere in Surrey – which baulked at the number of women on the line-up for the show on May 15. The coffee shop, which pays Mirth Control to provide the line-ups, has so far failed to respond to request for comment.
But Whiting said that after he sent them an early version of the line-up, featuring three women and two men (with four slots still to be announced) the venue complained that female comedians were 'not as popular as men'.
According to Whiting, the coffee shop owner added 'in strong terms that female comics did not suit his audience and could we take this into account please'.
Mirth Control then sent the now-notorious email to Collier – while keeping the other two women on the bill. Whiting said their mistake was in not immediately offering Collier another gig.
He added: 'We will not accept a relationship with any client who wishes to exclude women entirely from all bills. However this request was not to place any "ban" on female comics only to temper the numbers in order to suit their clientele. Indeed we did respond to the client to point out that on the previous show (in February) three female acts had appeared and were all very well received. We then elected to take a measured approach which was to remove one female act on that specific line up, leaving the two others in place.'
'We would like to make it clear, that Mirth Control was in no way responsible for, nor does it endorse the decisions made by the venue.'
'Mirth Control is proactive in supplying female comedians; I don't think anyone books more female acts than us.'
Whiting told Chortle that, on average, he books about eight female acts, out of a total of 40 to 50. That means women represent about 17 per cent of his bookings, which he believes to be higher than the overall proportion of comics who are female.
Whiting, who is also a comic, said that he compered the February gig at Hemingways which contained three female stand-ups. He said: 'I made a point of telling the audience at the end of the night that women had made up 33 per cent of the bill and that they were the best acts we saw tonight. I always big up female acts.'
In a separate statement, Whiting added: 'We would also like to apologise to the female comic for the email she received from a junior member of our team who was expressing the view of the client unedited and perhaps a little too frankly and was inappropriate in our view in its wording.
'It is true that the email fairly reflected the desire of the client for less women to appear on upcoming shows but it did not offer an alternative booking at the venue on a different date, or alternatively a booking at a different club on a different date to make up for this loss of stage time and this was wrong and not in keeping with our general way of operating.
'She will be offered a large number of gig opportunities by us at a range of other comedy clubs immediately in order to redress this oversight.
'We are glad that this important subject has come up for discussion and our policy of supporting and promoting female comedians is central to our core philosophy and will only be strengthened by an event such as this.'
Published: 9 Mar 2014
Recent News
What do you think?