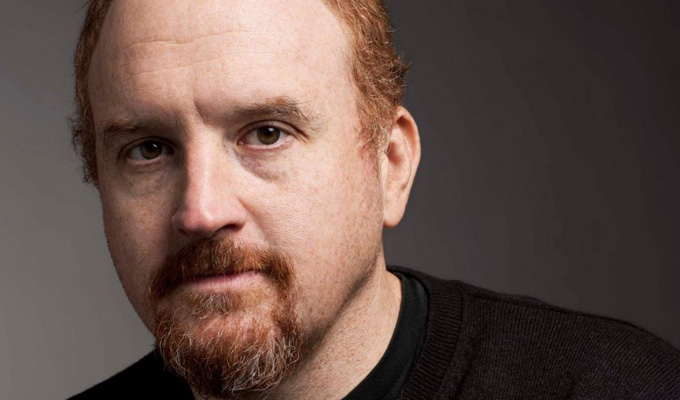 Louis CK to release 'lost' 1998 movie
Louis CK is to release a bizarre black-and-white film he made 15 years ago – starring future A-listers including Steve Carell.
Tomorrow Night also features Wanda Sykes, J.B. Smoove and the first screen appearance by Parks and Rec's Amy Poehler.
The 87-minute film, made when CK was still a jobbing comic in New York, was first screened on the festival circuit, and then forgotten about, never landing an official release
But last night CK revealed that he will make the film available via his website, for his usual $5 fee, from next month.
He told Jay Leno on the Tonight Show: 'I have a movie that I made in '98, which is 15 years ago now, it's the first movie that I made. It's called Tomorrow Night and it went to Sundance and all this stuff, but it never got released, ever. It's a big, funny movie.'
And he explained why the film never received a release, joking: 'It was a black-and-white movie, and when I made it I wasn't anybody. It was shrewd.'
The comedian wrote, produced and directed the film, which is about a lonely photo-shop owner, played by Chuck Sklar, who spends his evenings alone before deciding to get a social life. He then meets an elderly woman whose husband is killed by a pack of dogs, so he marries her – but things go further awry when she decides to adopt a gun-toting teenager. That old story…
Also among the cast list are chat-show host Conan O'Brien as himself and stand-ups Rick Shapiro – who intriguingly plays a character called Tina – and Todd Barry as 'Man Caught In Rain'. Carell's character is 'Mail Room Guy Without Glasses' to distinguish him from Robert Smigel, who plays 'Mail Room Guy With Glasses',
Here is a trailer.
Published: 7 Jan 2014
Recent News
What do you think?