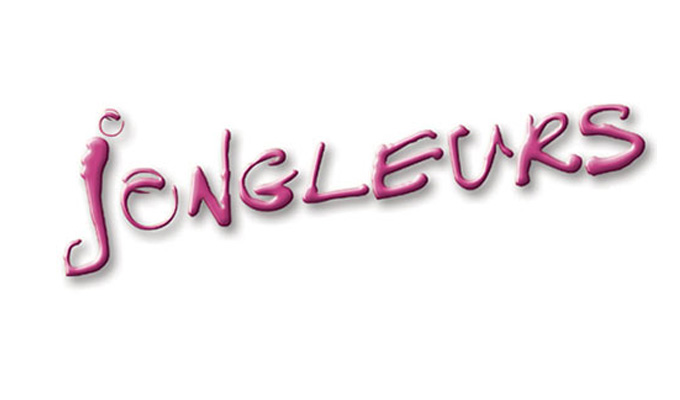 Jongleurs: We will pay our comics
Jongleurs has vowed to clear all the debts it owes to stand-ups who play its clubs by the end of next month, after the critical issue was made public.
Many of Britain's circuit comics have outstanding payments stretching into thousands of pounds for gigs they performed for the chain, which boasts of being the single biggest employer of comedians outside of the BBC.
Yet as the company enjoyed its busiest season, with Christmas parties filling its venues, disgruntled comedians complained of their unpaid wages – prompting fears the troubled brand was hitting financial problems again.
The latest blow to Jongleurs reputation came in September with the collapse of Momo Leisure, which ran Jongleurs clubs under franchise in Nottingham, Bristol, London, Birmingham and Cardiff. Previous owners Regent Inns collapsed in 2009 and in 2011 nightclub owners Luminar, which ran Jongleurs clubs in 12 of its venues, went into administration, but was revived under a 'phoenix company', free of debts.
Since the problems, Jongleurs finance director Marios Lourides has taken a more prominent role in trying to get the company back on its feet – and is now writing to all the affected comics with a precise plan of when they can expect to be paid.
The issue became public last week when stand-up Alistair Barrie posted an open letter on Facebook, highlighting the company's empty promises of 'cheques in the post' and difficulty in getting a straight answer to when he would be paid.
And he said the situation meant many established names were now abandoning the clubs, leaving weaker line-ups for customers.
'There are many highly experienced comedians like myself who will no longer work for you,' he wrote. 'As a result of which your bills are weaker, your product poorer and your business model terminally ill. This is a vicious circle you do not seem to comprehend, let alone wish to address.
'You have managed to further weaken your reputation, your credibility and the goodwill of the very people without whom you wouldn't even have a business to run. Shame on you, and sympathy to all those who will have to spread themselves a little thinner over the festive period because you didn't pay them for work they had already done, or even offer a token explanation for why that might be.'
His comments prompted other comedians to share their experiences – many of whom speculated that the non-payment was a sign that the company was in its 'death throes'.
Elis James said: 'I did a weekend for them on August 9/10. Andre Villas-Boas has lost his job, Australia have regained the Ashes, and Peter O'Toole has died in that time. I haven't been paid though. I will never work for them again.'
And Matt Rudge added: 'I've stayed quiet and tried to be professional. However, I'm now owed around £2,700 from gigs in Sep, Oct. Nov and Dec. How am I supposed to just keep travelling to and from gigs without that, let alone pay my own bills and eat and have a Christmas?'
Barrie said he 'deliberated long and hard before publishing my letter' – but said he was driven to go public by the 'complete lack of communication from Jongleurs'. He said: 'Everyone appreciates that this is a hugely difficult economic climate, but the refusal to communicate had become untenable, no matter how much hard work was going on behind the scenes.'
Lourides admitted comedians had 'suffered' from going unpaid, that the company had previously promised payments that never materialised, and that they had a poor record of communicating with comics.
But he said he wished Barrie hadn't gone public with his concerns, as he claimed he was already getting on top of the problem, with a payment schedule being sent to every comedian by today.
'We have drawn up a schedule of who we are going to pay and at what rate,' he said. 'Everyone will be up to date by the end of January, but it's not a blanket email, it's been worked out on an individual basis. People need to know where they stand so they can plan ahead.'
He also said the company would be making more announcements in the new year about expanding the chain – meaning more work for comedians – but insisted that expansion plans were not coming at the expense of not paying the wages.
'It's not some egotistical drive,' he said. 'It's a numbers game. We have to have an critical mass and an incoming revenue, and we can't to that with five or six – or even right or nine – clubs. But we will be adding demand across the country for comedy and comedians next year.'
He also vowed: 'We will not go into liquidation. I won't let it happen. Phoenixing is not an option.'
'We want to redevelop some kind of relationship with the comedians who are the lifeblood of our business. Without them we are nothing. We don't want them to feel undervalued and bullied, as they may have done in the past.'
Meanwhile, Barrie said he had a 'very constructive chat' with Lourides after voicing his concerns. 'While no one likes not being paid on time, the silence from Jongleurs towards its comedians was the main problem,' he said. 'I hope both issues will now be resolved.'
Published: 24 Dec 2013
What do you think?