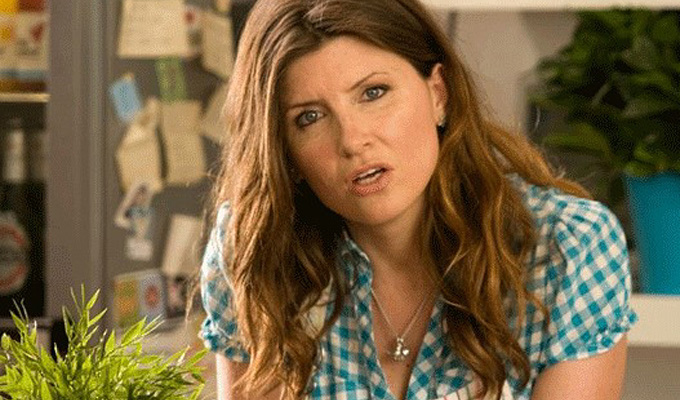 New sitcom for Sharon Horgan and Rob Delaney
Sharon Horgan and Rob Delaney are to star in a new relationship sitcom – one of a raft of comedy pilots being made for Channel 4.
The creator of Dead Boss and the successful Twitter comedian are collaborating on Catastrophe, which will be produced by The Thick Of It's Adam Tandy for Avalon Television.
In another C4 pilot, called Flack, Sheridan Smith is to sat as a celebrity publicist 'facing up to moral dilemmas in her own life, as well as those of her famous clients'.
The show has been created by Oliver Lansley – the co-creator of the Alan Davies comedy Whites who also played Kenny Everett in the TV biopic Best Possible Taste – and is being made by Hat Trick productions.
As previously reported, David Baddiel is working on a new show for Channel 4 called Sit.com – about he impact of technology on a family, to be produced by Yonderland's Sioned William for Avalon.
And the pilot of Raised By Wolves, based on columnist Caitlin Moran's childhood experiences of being homed-educated in Wolverhampton, is to be screened over Christmas.
Meanwhile E4 is working on The Guardians, about vigilantes who dress up as superheroes to clean up the streets of their small town, while grappling with their own personal problems.
It has been created by Jack and Harry Williams, who previously wrote the largely ignored animated sitcom Full English for Channel 4.
The shows have all been commissioned by Channel 4's new head of comedy, Phil Clarke. The first shows under his stewardship have included Greg Davies' Man Down, Matt Berry's Toast Of London and the bawdy sitcom London Irish.
Clarke said: 'The latest batch of pilots spring from a set of witty, clever, knowing scripts that reflect the complexity of modern life. Flack deals with the world of work; Sit.com, family; and Catastrophe maintaining a relationship. They represent a strand of comedy that I would like to expand on the channel.'
Filming on all the pilots – which are intended for broadcast – takes place either this month or early in 2014.
Published: 16 Dec 2013