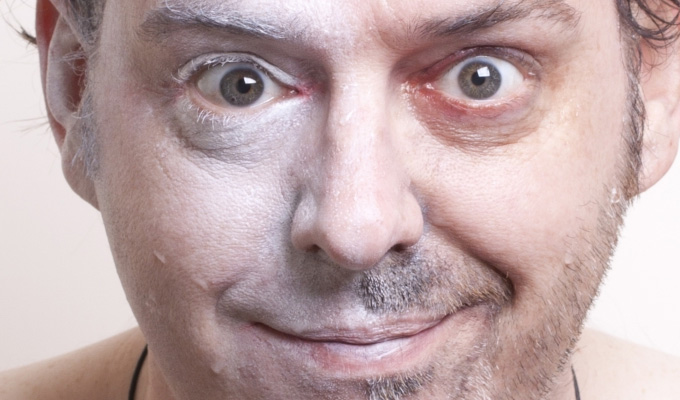 Comedian becomes a museum piece
A Northumberland mining museum has appointed a comedian in residence in what is believed to be the first project of its kind.
Seymour Mace has been employed to chat to visitors to Woodhorn, a former coal mine. Many of them are ex-miners, and Mace will hear their memories, and build a performance around them.
Ideal star Mace, the son of a coal miner, said: 'From talking to my Dad and other miners I know that humour played a really important part of their working life in the face of a gruelling and demanding industry.
'The banter and practical jokes that they played on each other formed bonds which helped them deal with the challenges and adversity of their profession. It's a rich seam for a comedian to explore.'
He will also work with staff and volunteers to help them use the skills of stand-up in the way they talk to visitors.
Woodhorn director Keith Merrin added: 'In some museums the only time you hear people laugh is in the café. Museums need to be authoritative and respect the histories or objects that they present to visitors. But, this should be done in ways that everyone can respond to and comedy is a great way to break down barriers and also encourage people to share their stories.
'Hearing Seymour talk about comedy is like listening to any other artist. He understands the importance of collecting stories, drawing out the humour in them and reinterpreting them in a way that makes people think again about what is being said – and hopefully laugh.
'South East Northumberland has had a turbulent recent history since the loss of coal mining in the 1980s. Woodhorn has an important role to play in celebrating the history of that industry but also supporting people who still live and work in the area now. We are keen to explore the positive physiological and psychological impacts humour can have on health and wellbeing through the project.'
'We are convinced that comedy can play a meaningful role in connecting people to each other, their heritage, art and environment.'
Mace will use his experiences at the museum to culminate in a performance at the Northumberland Miners' Picnic in June 2014.
The project has already attracted the attention of Shadow Culture Minister Helen Goodman, who mentioned it in the Museum Association Conference earlier this month.
More information on the project can be found on the blog standupforwoodhorn.tumblr.com/
Published: 28 Nov 2013
Recent News
What do you think?