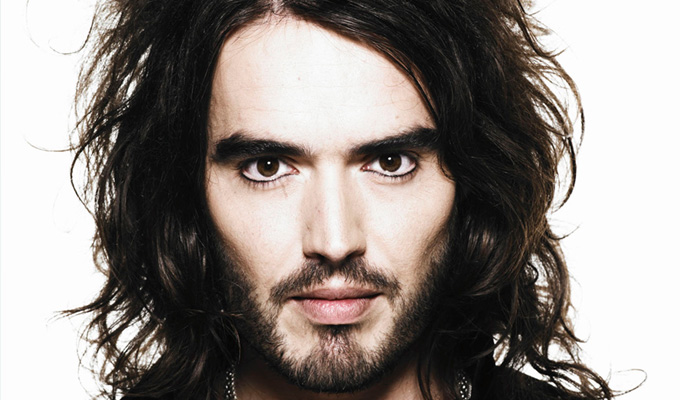 Russell Brand refused entry to South Africa
Russell Brand has been forced to cancel his South African dates after being refused entry into the country.
The comic was not allowed to board the plane to Johannesburg yesterday because he did not have the necessary two blank pages in his passport.
He told his 7.2million Twitter followers: 'Tonight's J-burg show cancelled. SA authorities REFUSE TO LET ME INTO YOUR COUNTRY. Trying to resolve it.'
However, it was not to be and he was forced to cancel his full run in the country.
He tweeted: 'Banned from South Africa. Here ready to go. Refused entry. Hope I can come soon #MessiahComplex'.
South Africa promoter Tony Feldman said: 'We are sorry for any inconvenience caused to Russell Brand's fans and thank them for their continued support. We are hoping to reschedule the dates for mid 2014.'
Brand was due to play four sold-out nights of his Messiah Complex tour in The Teatro at Johannesburg's MonteCasino, starting Friday, followed by two nights in Cape Town.
The tour then travels to Istanbul – and then Leicester.
It is not the first time Brand has run into problems at immigration.
In 2008, the former heroin addict was not allowed into the States to record an appearance on Late Show with David Letterman. He was held for eight hours at JFK airport before returning back to the UK.
In 2011 he had to postpone a gig in Canada after being denied entry. Then he tweeted: 'We must abolish the borders between out nations AND our minds.'
And he was also deported from Japan, where he was visiting his wife at the time, Katy Perry, on her Asian tour.
Brand was arrested in 2001 and charged with criminal damage and indecent exposure when he stripped naked while covering the May Day protests for MTV. The charges were later dropped.
He has been arrested 12 times, with more recent legal problems stemming from his lashing out at paparazzi photographers.
Brand hit the headlines again this week after calling David Cameron and George Osborne 'filthy, dirty, posh wankers' on Alan Carr's talk show Chatty Man.
Published: 15 Nov 2013
Recent News
What do you think?