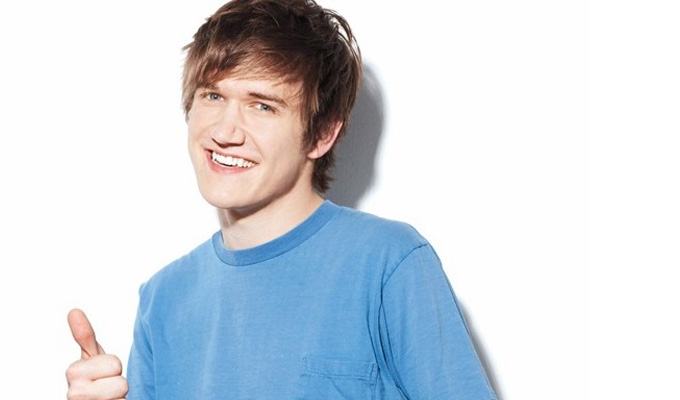 It's a no-go for Bo's show
Bo Burnham's MTV sitcom Zach Stone Is Gonna Be Famous appears to have hit the rails.
The US channel is dumping the last two episodes of series one late on Saturday, a sign that it has lost faith in the show. The previous shows have all gone out on a Thursday.
Burnham himself seems resigned to his fate, tweeting this week: 'For those asking, MTV airing the final 3 [episodes] this week, 2 on Saturday, is most certainly a sign that they won't order a second season.
'I am very grateful for and proud of the 12 episodes we're were allowed to make. And thank you so much to everyone who has watched it. I have had an obscenely lucky life. I am in awe of being able to have made a show and share it with you. Enjoy the end Zach! (for now)'
The 22-year-old starred in the series as a High School graduate so desperate for fame he turns his life into a reality show, despite having no talent.
It won plaudits from the critics – with a couple of notable exceptions – but struggled to find an audience. It launched in May with 650,000 viewers – but that had halved by this month. Perhaps Newsday was right when it called the show 'almost too clever, funny and ironic for MTV'.
Burnham returns to the Edinburgh Fringe for ten nights this August – where he won the panel prize in 2010. 
MTV have not yet responded to a request for comment.
Published: 26 Jun 2013
What do you think?