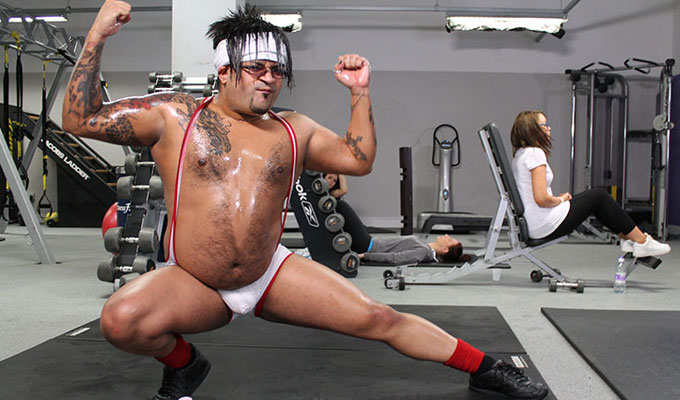 Now BBC does 'sketch show with real people'
BBC Three has announced Boom Town, its 'sketch show with real people', will air from August.
The show is branded a 'structured reality' programme in the vein of The Only Way Is Essex – and Jonathan Stadlen, managing director of programme makers of Knickerbockerglory, said 'Taking real-life people one would normally see in a documentary and producing them with the genre conventions of a sketch show has made it the most exciting and creatively interesting project to work on.'
Six episodes have been commissioned featuring such real-life characters as Kev The Witch, ladies' man Jonny Nash and wannabe rapper Cream.
It is the second show to attempt to take comedians and comedy writers out of the sketch show process – but BBC bosses will be hoping Boom Town gets a better reception than Channel 4's similar attempt, Kookyville.
That pilot got a critical slating when it aired in December with the Daily Mail calling it 'woefully unfunny'; the Independent on Sunday saying it showed a 'basic contempt for human beings' and the Radio Times pointing out that the 'exploitation was obvious and painful'.
However, the BBC's Karl Warner, who commissioned Boom Town, says the new show 'feels genuinely original'.
He added: 'Everyone in Boom Town is 100 per cent real. It might be hard to believe but it's true.'
The show features in BBC Three's new trailer for its summer comedy programming, which also includes the sitcom from sketch trip Pappy's, Badults:
Tweet
Follow @chortle
Published: 20 Jun 2013
What do you think?