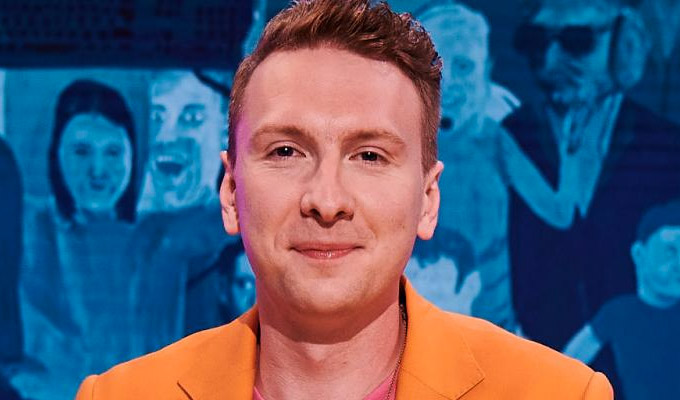 Whenever I go for a wee, I think of Rosie Jones and Frankie Dettori riding her
How does it feel to be making a third series of Got Your Bck?
Really good! I felt really out of my comfort zone when we first started on this series because I hadn't done it for so long but very quickly I remembered how brilliant, smart, funny and creative the team all are. I take all the glory, but it is a team effort. It feels good to be back, ruffling some feathers!
Do you get very involved in the meticulous planning for every story or do you just swan in when you need to?
I definitely do a lot of swanning. I like to do a swan. I put all of my trust into the journalistic team to research the stories – it's not my forte and not something I trained at. I definitely do swan in and say, 'what have you got for me?'
I think it would be silly to do it any other way – if they trusted me to do the research, someone would be in jail or dead by now!
Has the pandemic had an impact on this series?
Yes, it's obviously slowed down our face-to-face confrontations because they're not safe to do anymore but that's fine as we've been very creative and found other ways to take people on.
We also felt like there was scope for being more positive so we've done a lot more where we've not necessarily taken on a big company and exposed them for wrongdoing but illustrated there's more of a social or environmental issue that we can be silly with. That's been a really fun and new development.
What can we expect from the new series?
We have taken on the Co-Op who we like but they've disappointed us – we're not angry with them, just disappointed. That involved me doing an award ceremony outside their HQ and catfishing them on social media.
I went up to Inverness to find out about a shocking thing that the people who live there often have to pay a lot extra to have parcels delivered because certain companies claim it's not in the UK mainland. It's very much not in the sea so I don't think they've got a leg to stand on there.
We have tried to convince a company to change their plastic bottles into a more recyclable and environmentally friendly one by storming off a beloved chat show…
Talking of 'storming off' Steph's Packed Lunch, how did it feel to have 'cancelled yourself' for a day?
Weird! I kind of loved it actually. I might make habit of it, maybe once a year I'll cancel myself somehow. I was in the pub the night it all happened and was just in my element with people slagging me off on Twitter.
I think that was because I knew it had been deliberate, but it was really interesting seeing people go in for me, describing me as a hypocrite and typical Leftie wanker. It was eye-opening to see how people view comics like me I suppose.
Is it getting easier for you to right your own consumer wrongs? Surely companies see your name and think 'oh god, not him, just give him everything he wants.'
It's hard to say. I don't know if I get better service – last night actually I was very fortunate, but I think it was just because someone was a fan.
We finished recording an episode and went to the pub, but I wanted some more beer so went to the local Tesco and they said, 'oh we're just shutting up now.' I asked if I could just grab a sandwich, so he says 'okay, just a sandwich' but when I got into the store, one of his colleagues said 'oh my god, it's Joe Lycett! Can I have a photo?'
I told her I was only allowed to grab a sandwich but really wanted a beer and she said, 'oh you can get a beer, I'll tell him to hold off.' So yes! I got my beer AND a sandwich which I wasn't even planning on. Beautiful chicken and sweetcorn – lovely.
Does being the UK's consumer champion come with an enormous responsibility?
Nah. As I say, I come up with a lot of the silly ideas, but the actual proper consumer stuff is done by proper people, so I sleep well at night. I think there is responsibility, but I ignore it!
Do your friends and family now repeatedly ask you for advice on solving their consumer woes?
Yeah, they do actually, and they'll often send me long threads of emails back and forth with the likes of Homebase! A lot of them have been inspired by what I do, and a lot of people have got off parking fines with advice that I've given them so I'm happy to help in that regard, definitely.
Mark Silcox is back as your sidekick. What might he be getting up to this series?
A lot of science! He's doing scientific experiments for us and has been in the lab. He's a bit chaotic in the lab and I love it. He's knows his shit when it comes to science.
He's also in studio for every episode helping out and he's been also been doing things like running around a Poundland with Stephen Mulhern.
Rosie Jones is also back. Rumour has it she completely strips off in front of Towie's Pete Wicks!
She kept her socks on! She is amazing and has done some really interesting stuff for our series to do with accessibility in rented accommodation and how difficult it is for disabled people to find something suitable that's not wildly overpriced. She also explores diversity in children's toys – it's good stuff.
She's so funny and so rude to me! Actually I pretty much always think of Rosie Jones when I go for a wee as she says that in the morning she pisses like a racehorse. I told her she needs to have Frankie Dettori on her back, and she replied 'yeah, I can't piss in the morning unless he's in the stirrups.'
So, now when I go for a wee, I think of Rosie Jones and Frankie Dettori riding her in the morning!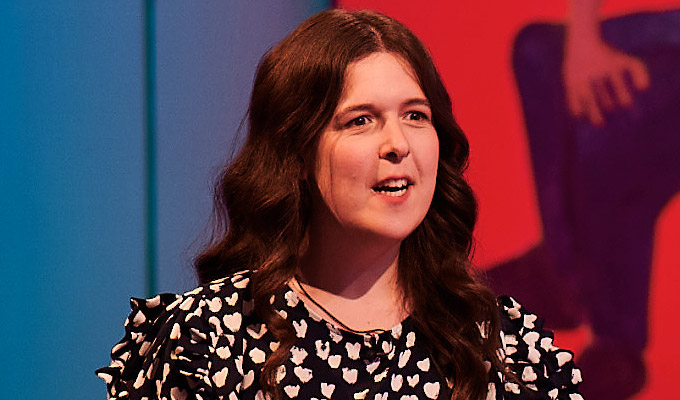 Who else do you have lined up to assist you this time round?
Yeah, we've got some proper serious people like Kirsty Wark and Robert Peston, not to say that Richard Madeley isn't serious, but he may well be back too…
We've also got some brilliant people doing VTs like Debbie McGee, Pete Wicks, Billy Billingham from SAS: Who Dares Wins, Ginny Lemon from Drag Race and then cool people like Foka Wolf, the Birmingham street artist who helped us with a street art thing we've done for this series. It's a really cool mix of people.
Could you see Joe Lycett's Got Your Back existing anywhere other than Channel 4?
No. I think other commercial channels would run a mile from it as they wouldn't want to piss off any of their advertisers so it couldn't exist anywhere else.
Where do you see yourself in the next 10 years? Does all this campaigning make you think about following your mate Jess Phillips into politics?
No thank you – seems like loads of hard work! In 10 years I hope to be on a sun lounger in my garden, surrounded by homegrown tomatoes drinking a crisp Picpoul. By that point I would have solved all of the world's consumer issues. I think 10 years is enough time to get it all done.
Your new tour starts in March. How are you feeling about getting back on the road?
I'm desperate to. This show is something I've been working on for a long time. It's got some long scale projects that I've been doing and I'm ready to tell people about the mad stuff I've done.
Also, I love being in front of a live audience, it's been great doing Got Your Back in front of a small audience but I'm definitely ready to show off in front of lots of people.
• Joe Lycett's Got Your Back returns to Channel 4 at 8pm tonight. Joe Lycett tour dates.
Published: 19 Aug 2021
What do you think?