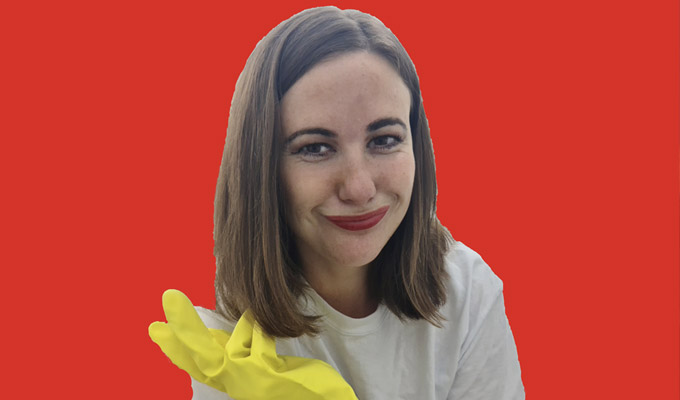 I came on stage to the puppy death orchestra
Laura McMahon is a former winner of the Edinburgh TV Festival's New Talent Award, while as a stand-up has worked with the Soho Theatre. Her first solo show, One Of The Gals, is currently premiering at the Edinburgh Fringe.
What have you learnt about yourself and your comedy during lockdown? Has it changed anything?
That people are mostly funny when they don't know they are being funny. Also that I really don't have the stamina or anger required to maintain a Twitter account and would probably quit comedy sooner than have to throw my thoughts out to the world in 150 characters a day and then have those thoughts available to everyone until the end of time.
Did you do any Zoom or drive-in gigs? How did you feel about them?
It takes away the human connection thing, which is really the a lot of the thing. So not sold on them... That said I didn't kill at them anyway, so maybe this is a defence mechanism of 'I never liked them anyway' type thing.
What does the Edinburgh Fringe mean to you?
It means you get to take your time with a show and you are building to payoffs and exploring ideas rather than just throwing out a joke and then time being up.
What would your perfect Fringe day be, in a normal festival year?
Eat alone at the cat cafe in the morning, like all the big acts usually do. Then see a bunch of shows; Anything by Kathryn Henson is good by me and chance it on some shows I haven't heard of.
What's the best experience you've ever had doing comedy?
Besides these questions? Getting a paid for trip to New York courtesy of South Kensington Comedy Club.
What does your show reveal about you?
That I'm funny. But actually it isn't so much a show that is 'about me' so hopefully just some of the ways we look at the world and where these stem from.
If you have special walk-in music for this show, what is it, and why did you choose it?
It changes daily, but my favourite ever was in 2019 when there was a tech issue which caused the person's iPod to shuffle to the 101 Dalmatians soundtrack and a track called something like 'puppy death orchestra.' Which to be fair was the most epic walk in of all time.
Describe your show in the form: 'the bastard child of X and Y on (drug Z)'
If a paranoid 1950's detective and a disgraced popstar were thrown together into a courtroom to defend a guilty party.
• Laura McMahon, One Of The Gals is on at PBH Free Fringe @ The Street, until August 23 at 8pm. Details.
Published: 12 Aug 2021
What do you think?