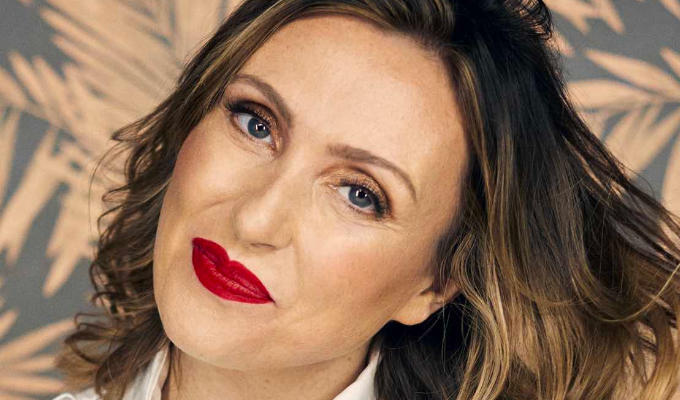 'Edinburgh Fringe is like giving birth'
Eleanor Conway is known for her shows about sex, addiction and dating: Walk Of Shame, its sequel, and You May Recognise Me From Tinder. She is currently in Edinburgh unveiling her new show Vaxxed And Waxed....
What have you learnt about yourself and your comedy during lockdown? Has it changed anything?
Don't make important decisions during a global pandemic.
Every time I got sad or felt powerless during lockdown, instead of drinking, I moved house. I've had five addresses in eight months; London to Manchester to London again. Nothing bad happened ultimately. I guess the true victims of my mistake were the people of Manchester.
Apart from that, I realise I don't care that much about what anyone else is doing. I've loved not getting fomo and feeling rubbish because someone is doing something I perceive to be 'better'. Long may it continue... *
* refreshes nemesis' Instagram account
Did you do any Zoom or drive-in gigs? How did you feel about them?
I did a run of tour shows on Zoom. I quite enjoyed them to be honest. I know I should hate them. I'd probably do them again just so I could do a show with no bra on.
What does the Edinburgh Fringe mean to you?
Edinburgh Fringe is like giving birth. You get excited that it's coming round. A week before you're dreading it because you're not prepared, it starts off and you think this isn't that bad, and wonder what all the fuss is about. Cut to three quarters in and you're in the worst physical and mental pain in your life.
Then it ends and you're relieved and proud of your accomplishment. Cut to a month later you've forgotten about the trauma you endured and are ready for the next time. That's Edinburgh Fringe.
What would your perfect Fringe day be, in a normal festival year?
It depends on where we are in the month. I think week one and two are full of hope and direction. Week three is me Doubled Up on the Cowgate on the phone to my director with snot dripping out of my nose and week four is blindly staggering through it. I mean it sounds like each stage of an amazing night out.
What's the best experience you've ever had doing comedy?
Doing this interview ;)
What does your show reveal about you?
Erm. I mean I could lie and say 'deep stuff'... I think the honest answer is that, I'm unemployable in any other job. The key to staying employed in an office is not revealing too much about yourself until they can't fire you.
(I don't have a pension, please buy a ticket.)
If you have special walk-in music for this show, what is it, and why did you choose it?
This Fringe, maybe Ultra Nate - Free? Soul II Soul - Back To Life? George Michael - Freedom! '90? This Fringe I'm really going to go post pandemic cliche with a club twist. At least until week two anyway.
Describe your show in the form: 'the bastard child of X and Y on (drug Z)'
The bastard child of Louis Theroux and Patsy from Ab Fab.
• Eleanor Conway: Vaxxed and Waxxed is on at the Three Sisters at 9pm until the 28th (except 12th). Pay what you can.
Published: 9 Aug 2021
What do you think?