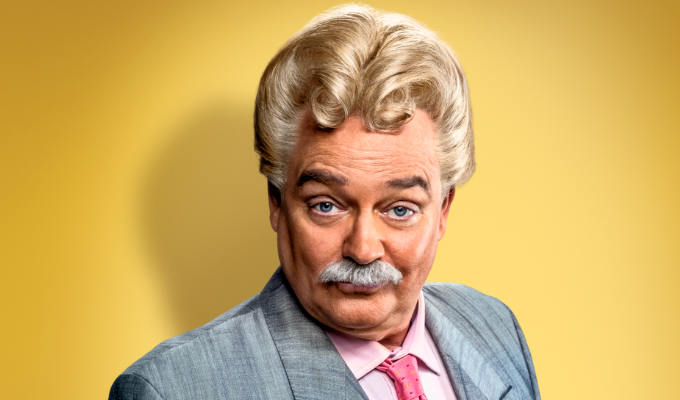 'I don't think we'll try to get the Fast Show machine back up again'
As the TV channel Gold prepares to air a Fast Show retrospective, entitled Just A Load Of Blooming Catchphrases, co-creator Charlie Higson recalls working with Caroline Aherne, the problems with The Two Ronnies, and whether he'd consider bringing the show back...
---
Why do you think it has lasted so well?
A lot of the characters were fully rounded. They were real people. People don't go out of fashion, but jokes might. As a producer, I was quite strict. I had a set of rules – for example, no drag. As we had Arabella Weir and Caroline Aherne in the cast, it would have been insulting to write a woman's part and get Simon to put a dress on.
We also said we would have no TV parodies. As soon as the show you're parodying isn't on TV any more, the sketch becomes meaningless. People forget things very quickly when they're not on TV any more. Shows that were big with one generation don't register at all with the next.
Also, we never did political satire or impressions of politicians. That was not what we wanted to do. We liked social satire instead. Our shows were always about people and how they react to things.
The Fast Show was ground-breaking in its speed and brevity, wasn't it?
Yes. We were very aware that the way people were watching television at that time was changing quickly. The advent of VHS meant that people were taping programmes and watching them over and over again. The Fast Show was designed to be watched over and over again.
We didn't spoon-feed you or hit you between the eyes with sketches. But if you watched three or four, you'd soon start to enjoy them. That was a real novelty. The sketches never outstayed their welcome. They were short and sharp. It's almost as if we predicted YouTube!
It was a case of, 'Come on, say your line and get off.' Sketches sit very well in that space. As good as The Two Ronnies were, they had sketches which were eight or nine minutes long. You could work out the punchline, go away, make yourself a cup of tea, come back and the sketch would still be running.
Ours were much shorter. We thought that if we were on and off quickly, people wouldn't notice that there was no real punchline!
Which character did you relish playing the most?
I did very much enjoy playing the painter Johnny. Just for the sheer joy of performing, he was my favourite character to play. I could go to beautiful, scenic places in the countryside and just go nuts. What more fun can you have?
I adored the bits where he loses it and goes off into this weird, paranoid fantasy world. I loved coming out with those lines and being able to smash everything up!
I also used to love seeing if I could make Arabella corpse. But she never laughed, which was fantastically professional of her.
One of the strong points of The Fast Show was its poignancy, wasn't it?
Yes. As audiences got to know the characters, you could move some of them into the area of drama.
On one level, you could say The Fast Show was a load of short sketches. But on another level, you could say it was one very long sketch, cut into little bits.
With Ted and Ralph, for instance, in some series we had unfolding stories. In one series, we had the scene where Ralph told Ted about his wife's death, the funeral scene, and then another scene about the aftermath. We were able to explore these characters and get into storytelling and drama. That was a lot of fun.
Might you now consider bringing the Fast Show back?
I'm not sure I'd want to try to remount a full-on sketch show. We hit on a good way of doing the characters in this documentary by having them as talking heads discussing their former selves on a clips programme.
I don't think we would try to get the whole machine back up again. I'm more excited about doing new things.
What are your memories of Caroline Aherne?
She was unique. She was such an extraordinary performer and person. As soon as we met her, we thought: 'She's so special. We have got to use her.'
It was fabulous to work with her and then see her go off, come up with something as extraordinary as The Royle Family and become such a big star in her own right. We were just happy that we'd been able to work with her. She went off like a rocket, and we just held onto the stick.
Were you worried about bringing back any of the characters such as the lascivious 'Suit You' tailors for this?
No. Times have not changed. Of course, the 'Suit You' characters could come back today. People making inappropriate sexual comments will never go away!
Also, we were never supposed to think, 'Aren't they marvellous?' They were always appallingly creepy.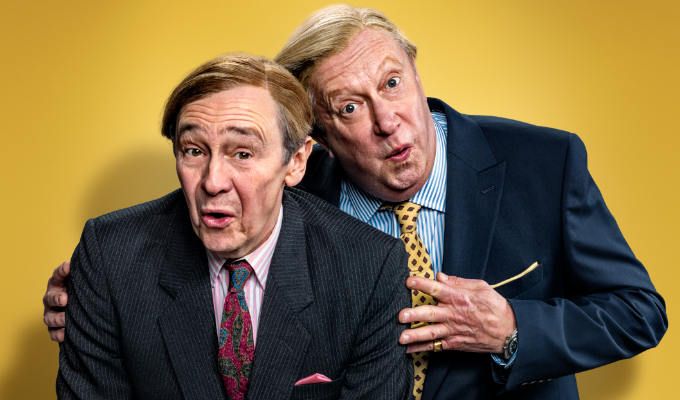 Do people still call out Fast Show catchphrases at you in the street?
I don't know. I haven't been out for six months.
When I do finally go out, maybe they'll chase me down the street shouting catchphrases at me!
What you do you hope the takeaway from The Fast Show: Just a Load of Blooming Catchphrases will be?
I hope people switch on and think, 'Oh my God, there was a lot in it, wasn't there?' Anything that is about sharing laughter is great, especially at the moment. I hope people will really enjoy the boost of laughter that this will give them. And it will make a change from watching another TV comedy filmed on Zoom!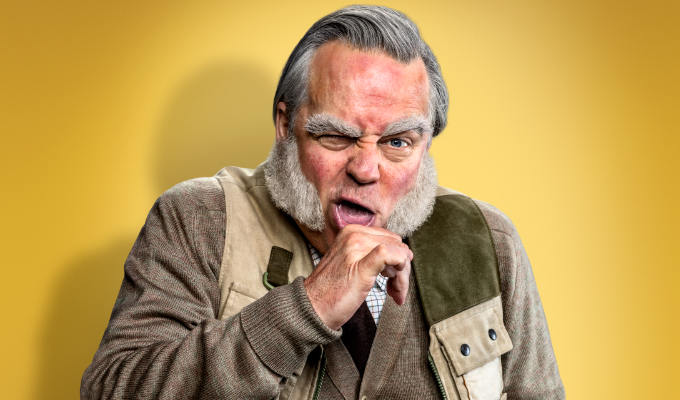 • The Fast Show: Just A Load Of Blooming Catchphrases airs on Gold at 9pm on August 29, followed by The Fast Show: More Blooming Catchphrases on August 30 at 10
Published: 14 Aug 2020
What do you think?