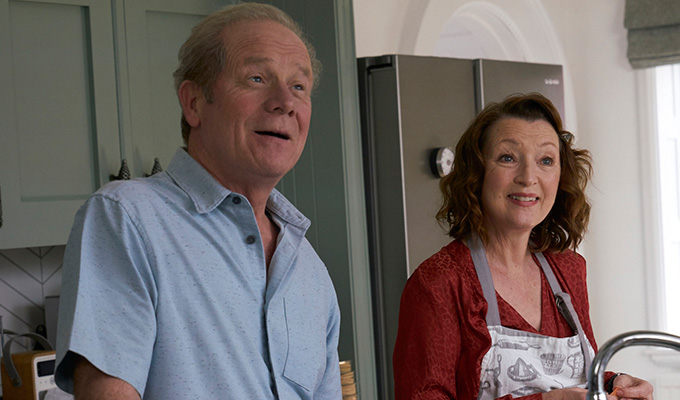 'I will miss the whole of being in this. It's very dear to my heart'
'It finishes as it should,' says actor Peter Mullen, on how the comedy Mum is coming to a close with its third series. 'The ending felt very natural. It didn't feel forced or contrived. It doesn't tie everything up, which is as it should be.'
The BBC Two show, starring Lesley Manville as Cathy, a widowed older woman tentatively feeling her way towards a new relationship with Michael (Mullen) has won plenty of plaudits for its emotional heart. Even though she's been nominated for an Oscar, Manville says she gets recognised for Mum more than anything.
'They want to know if we're going to get together,' she says of the fans who approach her. 'It's interesting the kind of response it gets.It's always kind of gentle. It's "We love Mum, what's going to happen?" – as if you're going to tell them! It's quite remarkable really.
'The other thing that's so good about it, I think, is that it's a story about middle-aged people falling in love, and very sweetly, a lot of the time just looking like teenagers because this whole new fizzy thing is happening to them.
'That's not dealt with very much in telly and films, or in Hollywood it's all kind of "aren't they still sexy at 50?" – or 60, actually, aren't we? Ten years wiped off!
But [in Hollywood] it's all glamorous, and they've all still got to look great. And Mum is real, it's normal, it's the unglamorous thing about being with somebody for the first time, or the relationship being new.'
Asked whether he found it difficult to write for a 59-year-old woman when he's a man 20 years younger, series creator Stefan Golaszewski says: 'Things like age and gender and race and religion and sexuality – they are just the circumstances that individuals find themselves in. What I'm interested in is the individual [and] the things she's going through.'
In fact, he says, he prefers writing for women 'Societal expectations of women are very much more demanding than they are of men,' he says. 'That allows you to do far more interesting things, as women are expected to be things that a man isn't – which can create an immediate tension inside the character.
'Cathy's story is a search for a kind of freedom or individuality. Things like that attracted me to writing for a women and why I quite like writing female parts.'
It was certainly enough to attract Manville to the role. 'She's very non-judgmental and very patient with a huge sense of humour and a twinkle,' she says of Cathy. 'I saw it was going to be a quiet unravelling of the story, and that's always interesting to me, and what isn't said - and there's bucketloads of that.'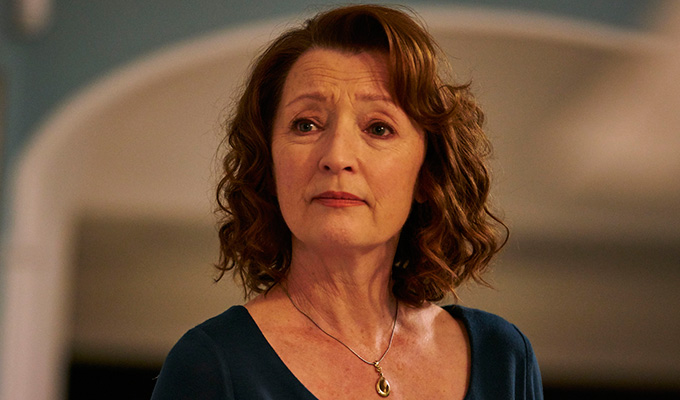 She also confesses that she's going to miss the role that has earned her two Bafta nominations.
'It's been a big deal this job. It feels very significant because of all the ingredients being so good, the writing, directing... and extraordinarily good actors. That cocktail is quite rare.
'You make it and it has a resonance with viewers; it touches them. It's part of a great wave of new comedy that's around at the moment. It's just a golden time we're in.
'And how brilliant to make you laugh one minute and cry the next. I will miss the whole of being in this. It's very dear to my heart.'
Manville also praised her supporting cast, saying: 'We are lucky in that every job we meet a new bunch of people so you've got loads of opportunities in life to make friends.
'But you can't take everybody with you. Truthfully, it's proper love [on Mum]. we really do have extraordinary relationships.'
Mullan agrees: 'I'll miss Lesley' – while admitting that Mum was a far different programme from the more gritty programmes he's usually associated with.
'I didn't have a clue,' he joked. 'I kept asking, "When do I get to cut her head off?" That's normally what I do. I'm a bit lost without bloodshed…'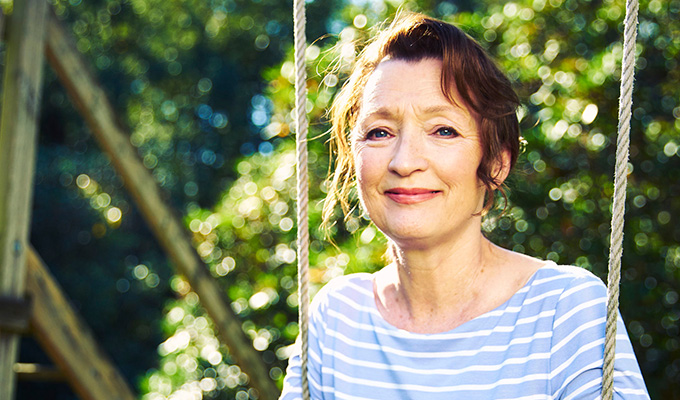 As well as the core relationship between Cathy and Michael, Golaszewski says he's also keen to get under the skin of his supporting characters.
'Someone like Pauline or Sally or Derek – those characters who have slightly larger comic muscles – the journey is to dig into why they are like that. People aren't just like that for no reason.
'People aren't just horrible – well, some people are I suppose! Some people are really horrible. But normally if you meet people and they're a bit of a dick it's because they are a bit sad, or they don't understand something or can't do something, or something doesn't quite work in their heads
'When a person does or says something, it makes perfect sense to them when they do it. So however weird someone's being it makes absolute perfect sense to them, and that fascinates me.'
While each of the first two series played out over a year, series three is condensed into a week, where all the key characters are thrown together in a country house getaway.
'The timeline of the first two series was quite useful as you're dealing with someone going through something that takes quite a long time,' Golaszewski said. 'It was a year each time because that seemed an appropriate time to take that character on that journey because it takes ages to even begin to deal with something like that
'But with this stage of the story it required a shorter timeline, and it's quite hard to think of reasons for people to come round every day for a week. Also, the journey that Cathy goes on in this series I thought would be hard for her to go on in the house, considering the character of the house and the ghosts in every corner so I wanted to take it somewhere else
There's also something in any story were people go to the countryside or go to the woods and seem to be able to be themselves and that seemed quite useful for this story.'
Speaking further about his writing process, he said: 'I don't really plan the episodes or structure them.
'I have an idea of the characters' arc across the three series and across this series and across this episode and across the scene and then across this bit of the scene…
'Then I start writing, and I write it quite quickly in two or three days. And it's shit.
'That's like a skeleton. Then it's rewriting – which is trying to smash my writing to bits so it doesn't feel pleased with itself or written, so it just feels like people chatting.
'The intention - though I don't always achieve it - is to have the words just as part of the scene like the costumes are or like the set is – they are just part of a moment that you are catching. And to have as few as possible.
'If you imagine the script as a lawn, the aim to have all the grass the same height so there are no little words or joke or word or moments that bump up and say, "Look at me I've been written, aren't I great!"'
• The first episode of series three of Mum will air on Wednesday at 10pm on BBC Two.
Published: 13 May 2019
What do you think?