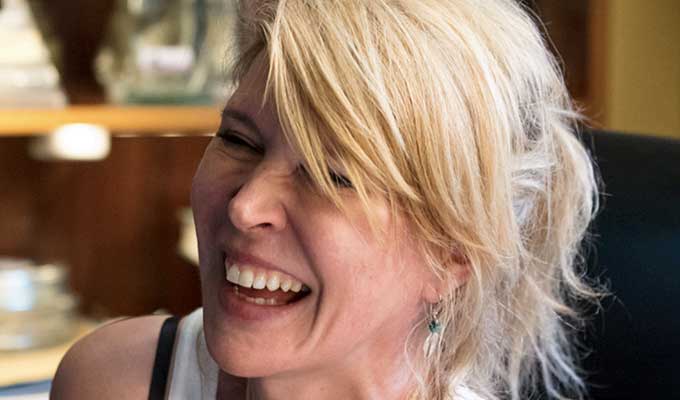 She's another dark, twisted, ambitious, predatory, amoral woman... just like me
Julia Davis's new comedy, Sally4Ever starts on Sky Atlantic this week, about a too-nice woman called Sally, played by Catherine Shepherd, who can't say 'no'… which leads her into a chaotic affair with a mercurial and manipulative artist, played by Davis, who also wrote and directs the show. Here she gives the low-down on the series:
---
How did the idea for the series come about?
I'd always loved Catherine Shepherd, who plays Sally, because she's so understated and precise. And she corpses a lot. So a few years ago, we decided we had to make a no-budget-whatsoever short film, got a camera and a house and then realised on the day we had no ideas and three hours.
So I said: 'What if you live in a house and I move in and come on to you?' Then me, her and Julian [Barratt, her partner who also co-stars in Sally4Ever] improvised. Julian played the therapist, a boyfriend and various other characters, and from there I realised we had something quite interesting that I wanted to explore further.
Do you have a defined writing process?
I always try to plan the overall story of a series first, but usually I get impatient and have to start writing scenes to reassure myself that there is something tangible that's going to work, as for me the comedy tends to come from characters more than situations.
On Sally4Ever I got together with Catherine to improvise scenes and from there I wrote up more stuff and kept honing it and honing it. By the time I got to set with long scripts I made my life easier by then letting everyone do takes on script and off script, which resulted in hours and hours of footage that I can't use.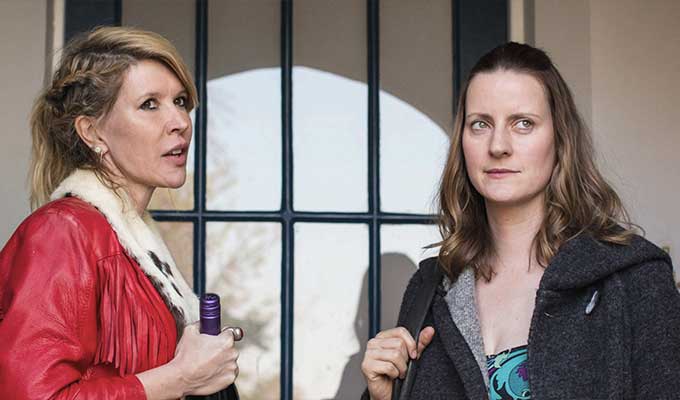 Do you ever bounce ideas off of Julian at home?
Julian has a list of topics I'm allowed to talk to him about. There are three in all and comedy is not one of them.
Why do you create such twisted, manipulative characters?
I often wonder if a man would be asked about why he writes twisted and manipulative characters. To me, they are only a reflection of the world I see, or at least part of the world I see, and were I to write drama that would be seen as interesting, whereas in comedy it's almost an accusation and I'm constantly labelled as 'dark'.
The truth is yes, I do want to explore serious and sad subjects under the comedy.
Lizzie and Sarah, a show I did with Jessica Hynes, was really about domestic violence. Nighty Night is about bullying and I also write gentle, vulnerable people surrounding the manipulators. But I find manipulation and power struggles endlessly fascinating, which is why I love Love Island;
Tell us a bit more about your character, Emma
She is yet another dark, twisted, ambitious, predatory, amoral woman and very much a reflection of me in real life.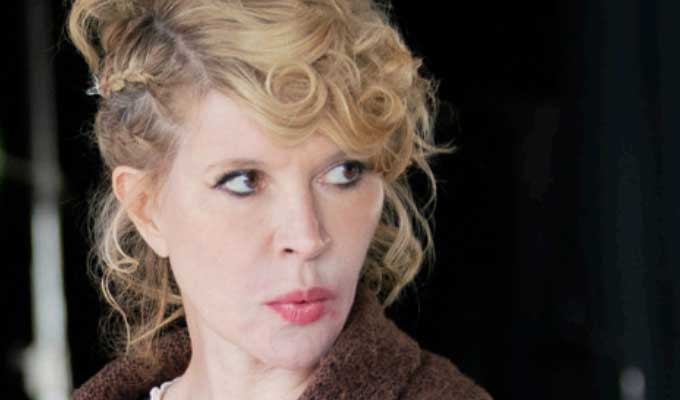 What about the cast?
I always make sure when casting that I work with people I genuinely love. There has to be a real friendship and trust there, a) because it's way more fun on set and b) because that's why there is chemistry and alchemy and sometimes magic.
And if you're improvising and experimenting, or getting your penis out (none in this show, sadly, but Rufus Jones was keen to do that in my other shows, and I can promise a smooth naked male bottom in this one) but… where was I?
Yes, you need to be able to make a fool of yourself and not feel humiliated when trying out ideas. All these actors are amazing improvisers and they're often writers, too, so there was a lot of playing around and that made it so fun and surprising, and such a nightmare in the edit, where I've been 12 hours every day since the end of May.
How did you find directing the show, as well as writing and starring in it?
Apart from short films, my first directing job was Camping and I totally loved doing that and I began to find my way of working, which is a low-key atmosphere on set. What I most aspire to and hope to make one day, which is more likely to be a film, would be Robert Altman-esque. Nashville is one of my favourite films.
With Sally4Ever it was certainly a step up from Camping in terms of being more ambitious, more characters, a bigger world and more stories, so I felt I was at the helm of a much bigger ship. And yes, it is/was hard to switch roles between directing scenes, which is quite cerebral, and then being in them which is all about instinct, but then not being able to be outside myself to watch my own performance (or have time to view it on camera). But hey, overall, it's quite nice having a job where you get to laugh all day.
Who else's work do you admire?
I love so many directors, so many films. I love the film Force Majeure, I love Klovn. I love all the work of Paul Thomas Anderson, especially Phantom Thread. I loved all the Dogme stuff and Yorgos Lanthimos, especially Dogtooth. I could go on forever.
What does the show say about love and relationships?
That all people are evil and it's not worth having one? I really don't know the answer to this question.
What makes you laugh?
My boys make me laugh a lot as they are at an age [11] where we find a lot of the same things funny. But in terms of film and TV I could literally watch Bridesmaids or Step Brothers every day, Curb Your Enthusiasm, Tig Notaro's One Mississippi, Flight Of The Conchords, Eastbound & Down, Amy Sedaris's Strangers with Candy and anything with Jennifer Saunders or Dawn French.
I love Jamie Demetriou, Ellie White and Katy Wix, all the young'uns, and Seb and Dustin [Cardinal Burns] who are less young.
I'm currently rewatching Friends with my boys, as well as Frasier and Cheers. I mean my taste is right across the board really.
What can viewers expect from Sally4Ever?
Viewers can expect some romance, some enlightening subtext and a variety of bodily fluids. There will be music, dancing, lovemaking and some sad and tender moments.
I'm sure it will be called 'dark' – or 'ribald' seems to be the new word which Vicki Pepperdine and I get a lot for our podcast Dear Joan and Jericha – but I also think 'silly' is a word that should be used for some of my greatest works, and also 'profound', if you really stop to analyse it.
• Sally4Ever starts on Sky Atlantic at 10pm on Thursday.
Published: 21 Oct 2018
What do you think?